We change lives. Want to help?
At York St John University, we are passionate about giving students the support they need to thrive at University and throughout their lives.
Nearly 60% of our students come from groups underrepresented in Higher Education.
York St John was everything to me; when I came here at 18 I was so anxious, at school no one really noticed or expected anything from me. But I really blossomed at university; it gave me so much confidence."

English Literature graduate, 2016
Make a donation
You can make a donation to the university online, by standing order, through payroll giving or in your will. Find out how on our ways to donate page.
You can also make a donation towards a specific project or scholarship. Explore these in the tabs below.
Support our scholarships and community projects
Finances should not be a barrier to education. You can help students of all ages and backgrounds by donating towards a Vice Chancellor's scholarship.
In 2019, we introduced 6 new scholarships, 2 for mature students and 4 for young people who face real barriers to accessing education. These students might be young carers, estranged from their families or dealing with difficult personal circumstances.
"I travel home every Friday straight after my university classes to start looking after my 2 younger siblings, one of whom has severe learning disabilities and a genetic condition. Having a scholarship means I am worrying less about money and can focus on my work."
You can ensure these scholarships continue to be awarded to those who need them. We award scholarships of £1,000 a year throughout their undergraduate studies. These scholarships cost £18,000 per year for just 6 scholarships and in 2019 we received nearly 30 applications. We can only fund these with your help.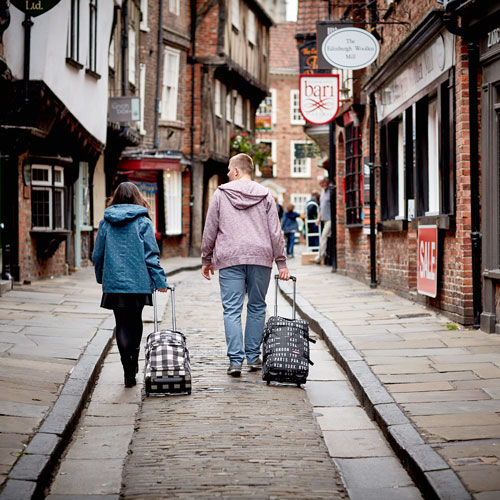 In 2018, York St John University was awarded University of Sanctuary status recognising the work we do to support people seeking asylum locally. This work includes offering scholarships, waiving fees and providing a bursary of £1,000, but there is still more to do.
"Like all people seeking asylum, our sanctuary scholars live on subsistence income from the Home Office, which is paid at a level that prevents destitution, no more. They are not allowed to work. Often they have young children. I have known cases where they have had to use the University's emergency food."

Anna Deacon, Student Widening Participation Officer
York St John University is an active part of the local community. You can help us stay that way.
We have an open campus in the city centre and support city-wide events. We also conduct groundbreaking work with our innovative mental health partnership, Converge. Our free events include lectures by academics and guests, which are open to staff, students and the wider community.
We work with schools and children throughout Yorkshire to show them that they can access Higher Education. Our outreach team also visit schools and invite pupils onto campus to experience university life.
We believe in our local community.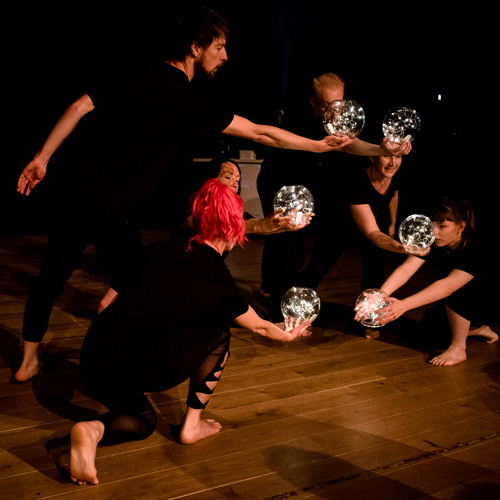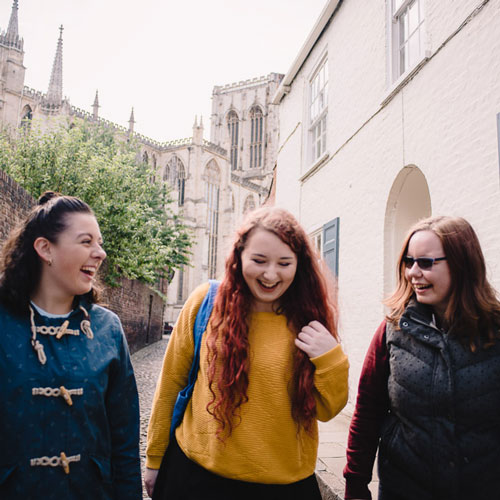 Our works to improve our students' prospects and employability. You can make a difference by helping more students access important opportunities.
It can be difficult for students to get the experience and confidence they need to start their careers. Transport and accommodation costs can also make many opportunities unaffordable.
Your careers donation could pay for a weekly train ticket or a night's accommodation and make an opportunity accessible for a student. Every donation can help launch a career.
There are also other ways to make a difference to students' prospects. Could you help a student get valuable experience and build a network? If you can offer internships or work experience, we would love to hear from you. Email us at fundraising@yorksj.ac.uk
Other ways to get involved
Volunteer
If you would like to volunteer on campus, give a guest lecture or contribute in another way, get in touch with us.
If you can offer internships, work experience or graduate employment to our students, we would love to hear from you. Talking to students about your career path is another valuable way to pass on your experience. Your insight can help students to choose courses, placements and volunteering opportunities and find their first graduate jobs.
Corporate support
York St John University has exempt charitable status, which means that businesses benefit from offering us student placements or sponsored prizes.
Our can help your employees with career development courses. They can also strengthen your business development by offering your employees the opportunity to study degree apprenticeships.