Short courses
Explore our Health CPD opportunities
Find the study option to suit your needs
We offer study over a 1 to 3 year period to gain a PG Certificate, PG Diploma, or a full Masters, as well as shorter study options such as a certificated course or other bespoke requirement. As well as taught study, we offer research degrees: PhD and Masters by Research.
Study options to support your CPD
Postgraduate taught study
Our flexible taught programmes are built around the concepts of advancing, transforming and researching practice.
Level 7 study (master's level) offers a route for health or social care professionals to develop their practice. Our framework caters for professionals wishing to complete a PG Cert, a PG Dip, or a full MSc.
PG Cert (postgraduate certificate): Complete any single Year 1 or Year 2 module listed below.
PG Dip (postgraduate diploma): Complete any Year 1 module listed below, plus Year 2.
MSc (master of science): Complete any Year 1 module below, plus Years 2 and 3.
Year 1
Our Year 1 modules are each designed to help professionals advance their practice. Each module is worth 60 credits. Complete any of our Year 1 modules to gain a PG Cert qualification, or to begin a PG Dip or MSc qualification. Apply by visiting the course page.
Year 2
Our Year 2 module is designed to help professionals transform their practice. This module is worth 60 credits, and is comprised of Evaluating Evidence, Service Innovation and Transformation, Health Coaching, and Behaviour Change, Motivational Interviewing, Health Literacy. Complete our Year 2 module as part of a PG Dip or MSc qualification, or by itself to gain a PG Cert qualification. Apply by visiting the course page.
Year 3
Our Year 3 module is designed to help professionals research their practice. This module is worth 60 credits, and is comprised of integrated methods teaching and project supervision. This module will be completed if opting for an MSc qualification route.
Stand alone postgraduate modules
As well as our full 60 credit programmes, we offer Musculoskeletal Injection Therapy as a stand alone module, worth 30 credits.
Professional/CPD courses
We offer a range of certificated courses relating to clinical areas, leadership and wellbeing. Our courses are designed by experts in their field to support your development requirements as a health and social care professional.
We work alongside clinicians, educators and service users to regularly assess workforce requirements and match to NHS priorities. Our courses attract learners across a range of clinical backgrounds, enriching the learning experience and helping to transfer knowledge across the health and social care system.
Bespoke provision
We recognise that organisations have specific learning and development requirements. We work in partnership with organisations to develop innovative and cost effective programmes to meet your specific learning objectives.
Some examples of our bespoke programmes are:
Leadership Programme for Middle or Senior Managers (2 or 3 days)
Development Programme for Healthcare Assistants (3 days)
Clinical CPD days tailored to meet the needs of your organisation
Effective Communication Series including 'Courageous Conversations' (3 days)
Building Effective Teams using PRINT® as a psychometric tool (2 days)
Taking Care of You series including Strengthening Personal Resilience, Compassion Fatigue, Developing Trauma Informed Practice, Worry and Rumination and Overcoming Insomnia
360° leadership coaching programme
How we work
We take time to meet and listen to your organisational objectives.
We provide an initial proposal and costings before finalising requirements.
We are flexible and can provide training on campus at the University, online, or come to you.
We provide resources for all our programmes and learners will receive a certificate of attendance.
We ask learners to complete online feedback and we provide you with a summary.
We have a Business Development team who provide support by organising bookings and responding to queries.
To discuss your bespoke requirements, please contact our Business Development team.
Support for Learning in Practice
We offer monthly online courses for clinical educators to prepare and update knowledge and skills in order to provide an effective placement learning experience for our students.
The courses are free of charge but we ask that those attending support a minimum of two students over a 12 month period, each year.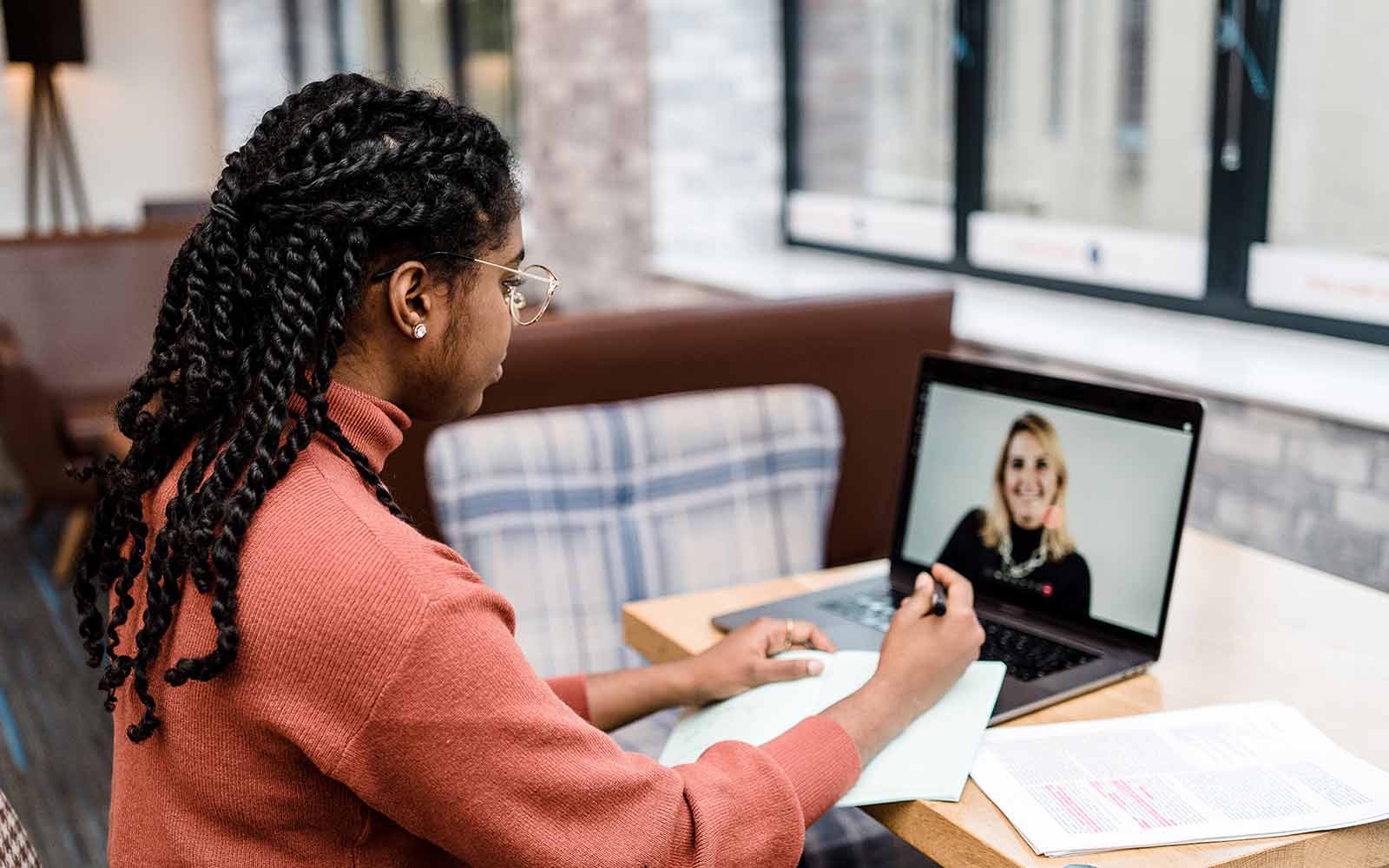 Primary Care service team leader Postgraduate student
The exceptional tutors delivered the course content in a flexible and innovative way, accommodating students from a variation of backgrounds and professions. I have already utilised much of what I have learned during the past 18 months, which I believe has allowed me to become a more confident and resilient manager within the workplace.
Foundation Trust registered nurse Postgraduate student
Teaching and academic support was amazing all the way through. During my time in YSJ I had an experience of having face to face sessions and with the pandemic moving to online learning. All teaching staff worked hard to continue to provide high standards of teaching and support to us. I have fond memories of online study days and how interactive our sessions have been. I love my cohort and make friends for life from the course.
Foundation Trust educator Postgraduate student
The MSc Leadership in Health and Social Care was accessible, relevant and transferable to my role. Lectures were able to draw on multiple modes of communication making it easy to access tutorials, discussion and catch up. The course was challenging but rewarding, content was interesting and relevant to me as a leader and has helped me to progress my knowledge and become a more confident and credible professional.
Operations manager Partner organisation
York St John University are excellent at linking with us as a Healthcare provider to offer postgraduate courses, certified courses, SLIP training or bespoke training that may be beneficial to our employees development. The quality of course content is always brilliant and very relevant to clinical practice.