York was voted the second most popular city in the UK in 2022 (YouGov). It's time to find out why!
A great food scene, streets full of quirky independent shops, and city walls steeped in history. It's no wonder York is such a popular place to visit and to call home.
We are proud to be part of the history and community of this fantastic city. The years you spend with us are a great opportunity to take in all York has to offer. Explore York's Roman, Viking and medieval past, find your new local in one of its many pubs, walk the city walls and dance the night away.
Explore everything the North has to offer from your base in York. With easy access to rolling countryside, bustling beach towns and cities like Leeds and Manchester, we are well connected for weekend adventures and big city action.
Our guide to York
We have created a handy guide to help you make the most of our wonderful city.
Culture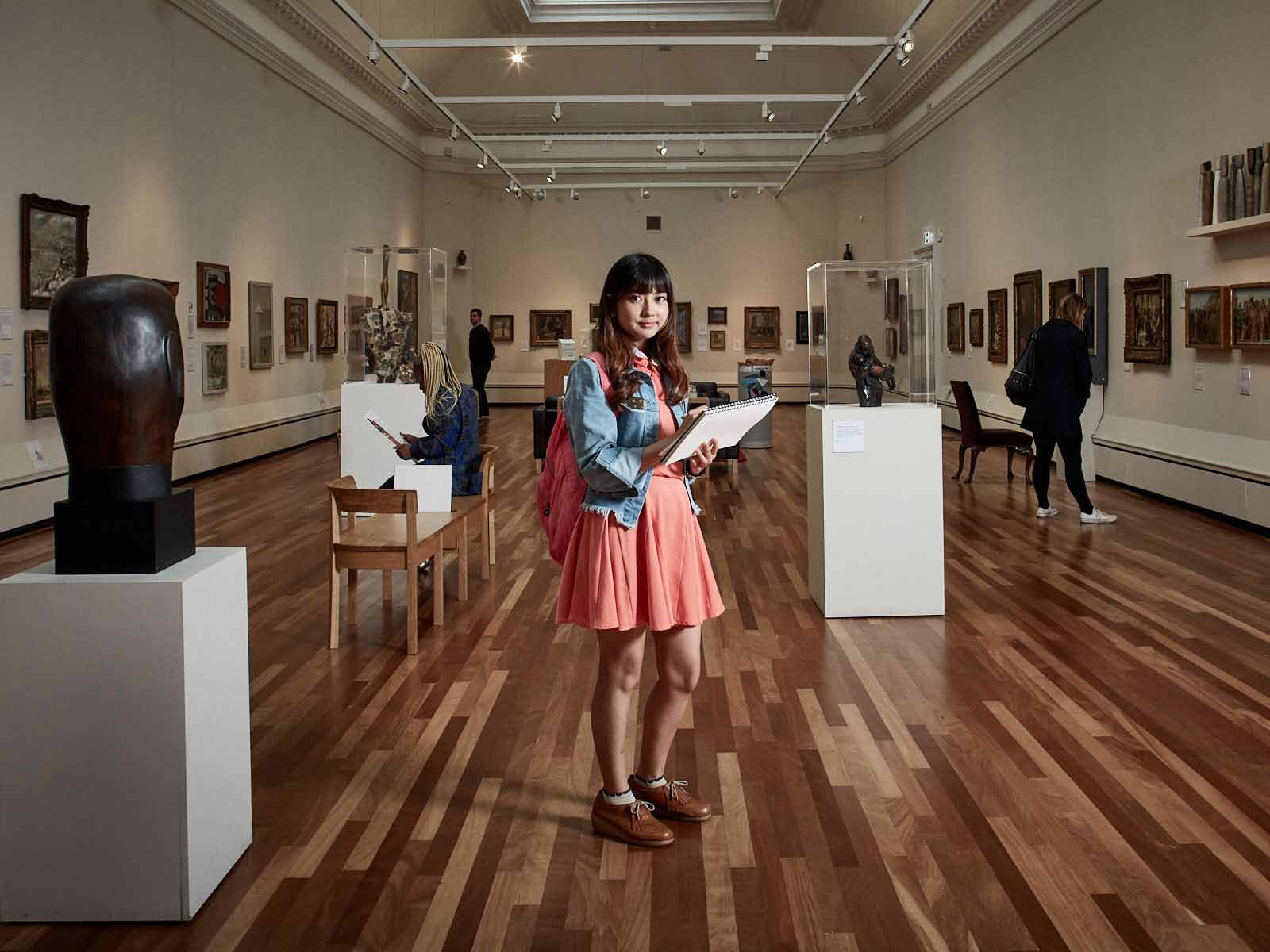 If you are a student of history or the arts, or you just enjoy exploring fascinating places, you will love York. Years of history are alive in our buildings, our cobblestones and our culture. We have theatres, galleries and museums showcasing everything from modern art to military history. As a student you will get reduced entry to many of York's attractions.
While living in York you will get used to passing Vikings and those wearing a bloody Victorian costume (historical reenactors or actors from the York Dungeon) in the street. If you go to a pub built in the 17th century you might end up with a pie, a pint and an introduction to life in York from the locals hanging out at the bar.
As soon as the sun is out you might find yourself by the river watching people rowing while you buy a tasty treat from the ice cream boat. As you wander back into town you can pick up street food from a redeveloped shipping container and eat it under a canopy of fairy lights.
Social life
We're proud of the feeling our students get on campus and the feeling they have when they settle into our beautiful city. It's a social place to be, with something for everyone.
York is a student city so you'll find the variety needed to keep a huge student population satisfied. If you're someone who loves a night out, you can pick from three-floor clubs with basement tiki bars, gig venues where you'll see your idols take to the stage, all the way to candlelit alehouses with winding staircases and weird and warped taxidermy.
In the city centre, and in walking distance to all of our student accommodation, there are two cinemas, a variety of comedy nights and musicians playing cosy shows at a bunch of independent venues. You'll come across a range of creative events to get involved with, from writing and film festivals to festivals celebrating our foundations like the JORVIK Viking Festival.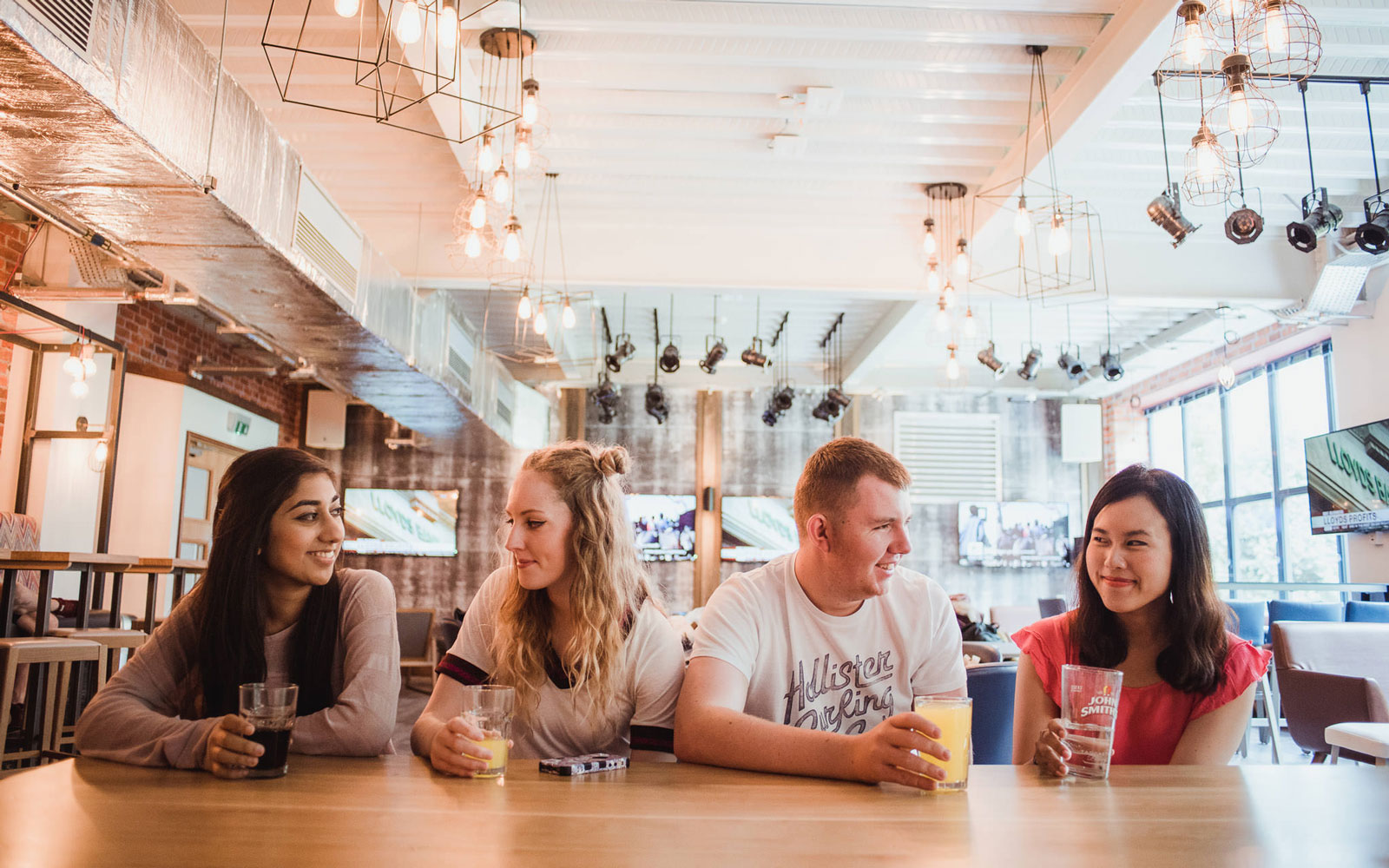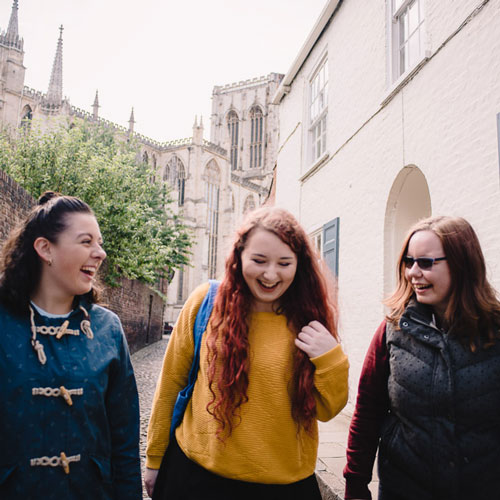 Keeping active
York is a great city if you're interested in health and fitness, and particularly our campus. On campus, we have a sports hall, fitness suite, a climbing wall, courts and nets, spinning bikes, cardio machines and equipment for a range of other classes. We're continually investing in our facilities and our sports programme covers everything from archery to Zumba.
We also have a 57-acre sports site with 3G football and rugby league pitches, tennis courts and netball courts. There's a cricket oval, sports hall and sprint track. These facilities are open to all York St John University students.
York's great for being outdoors. You can take a football to the Millennium Bridge or Clifton Ings for a kick around or cycle a scale model of the Solar System laid out along the route of an old train line. There's plenty to do here - we look forward to showing you what it's all about.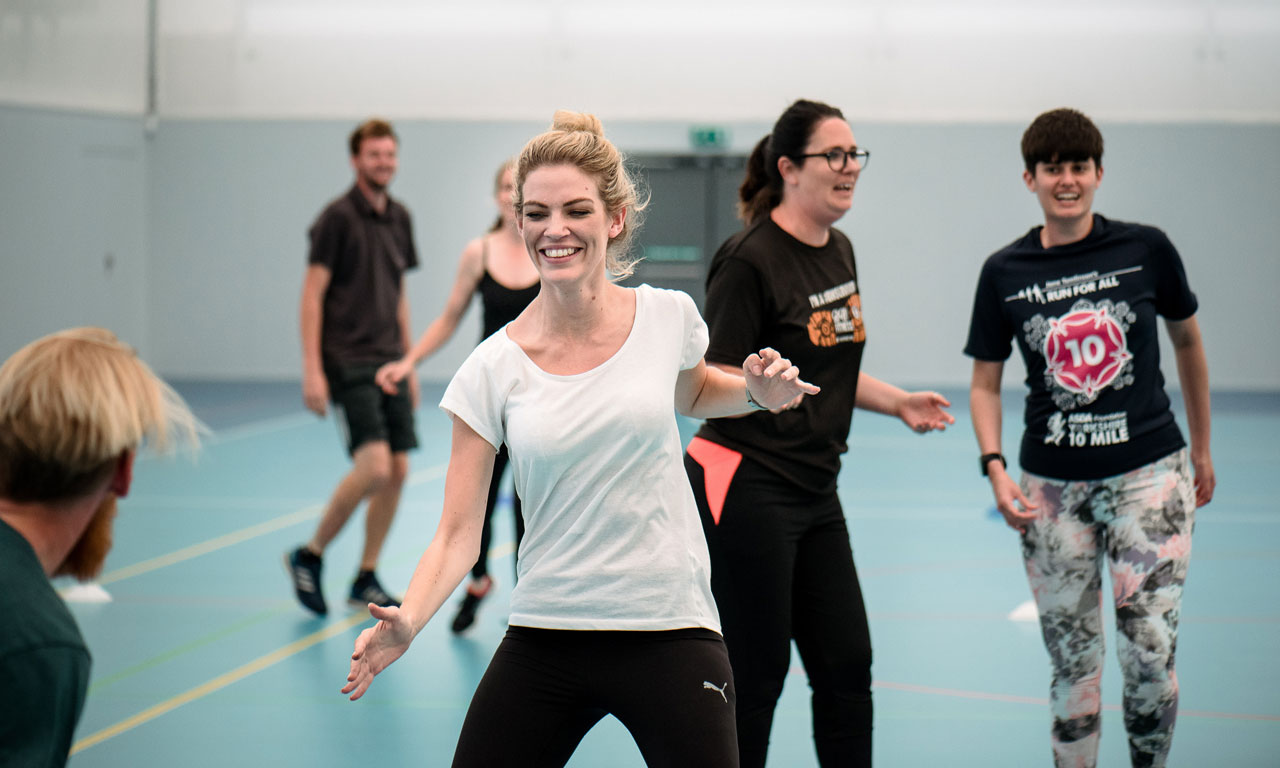 Student life in York
Why our students love York