International student support
Practical information about living in York.
York is a wonderful place to live. It is a city where ideas come to life and where every day you can find something new to explore.
But we know it can be different to the life you are used to, so we have gathered together information to help you settle in and explore your new home.
Shopping
In the UK shops are usually open from 9:00am to 5:30pm, Monday to Saturday. Opening hours on a Sunday are usually shorter, normally 11:00am to 4:00pm. It's a good idea to check opening times before you go.
When it comes to getting everything you need for your everyday student life, including household goods such as clothes hangers and kitchen equipment, there are plenty of affordable places in the city centre such as Boyes (Goodramgate) or Poundland (Low Petergate) and Barnitts (Colliergate).
Find the shop you need using the Visit York shop search tool.
Food and groceries
Big supermarkets are usually open from 7:00am until 9:00pm or 10:00pm on weekdays. They are usually open from 11:00am to 4:00pm on Sundays. At the weekend it's best to check the opening times before you go.
Tesco at Askam Bar or Clifton Moor is open 24 hours (except Sunday), but it's a long walk so you will need to go by bus, car or taxi.
If you need a large shop, or a group of you need food, it may be worth ordering online. Most large supermarkets allow you to do this, and for around £2 to £5 your shopping is delivered to your house.
Here are some of the bigger supermarkets that are close to York St John:
There are also small supermarkets in the city centre which stay open until 11pm, even on Sundays:
York has many international and specialised supermarkets:
Regency Chinese Supermarket: George Hudson Street, York YO1 6LP
Sunshine oriental Supermarket: Walmgate, York YO1 9TJ
Red Chili Supermarket: George Hudson Street, York YO1 6JL
Oriental Express: Hull Road, York YO10 3JW
Bua Yai Thai Supermarket: Hull Road, York YO10 3JL
Makkah International Food: Hull Road, York YO10 3JW
Amma's Oven: Lowther Street, York YO31 7NB
Rafi's Spicebox: Goodramgate, York YO1 7LW
Baltic Shop: St Thomas' Place, York YO31 7NB
Polski Sklep IZA: Walmgate, York YO1 9TL
JoJo's Afro-Caribbean: York Road, York Y024 4LN.
Places to eat and drink
The British love food and also variety. From good old fashioned English roasts and traditional fish and chips to local delicacies and international cuisine, you will have no problem finding something you will enjoy in York.
For more information and up to date restaurant listings check out the Visit York Eat & Drink page.
Most pubs and restaurants serve a selection of soft drinks as well as alcohol. You can see our top alcohol free options on our T-total nights out map (PDF, 8MB).
Here are a few of our suggestions for international cuisine: International restaurants map (PDF, 8MB).
Explore York and the UK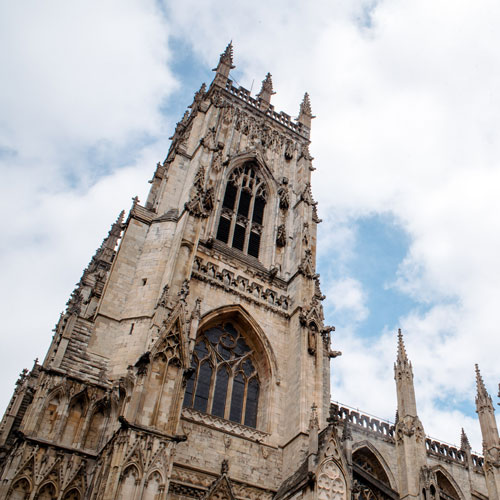 York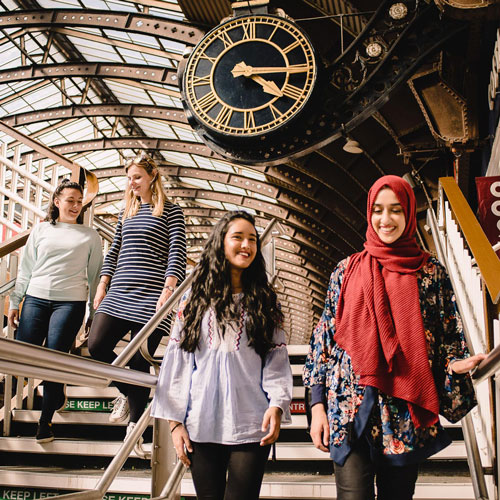 Yorkshire and the UK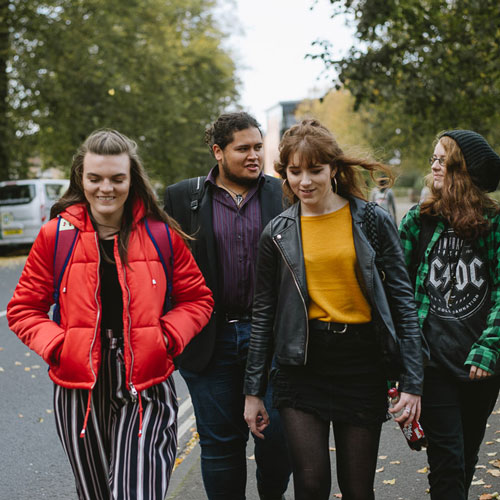 Global Campus trips