Study
Study at York St John University
This section is for anyone who is thinking of studying at York St John University - from applicants to offer holders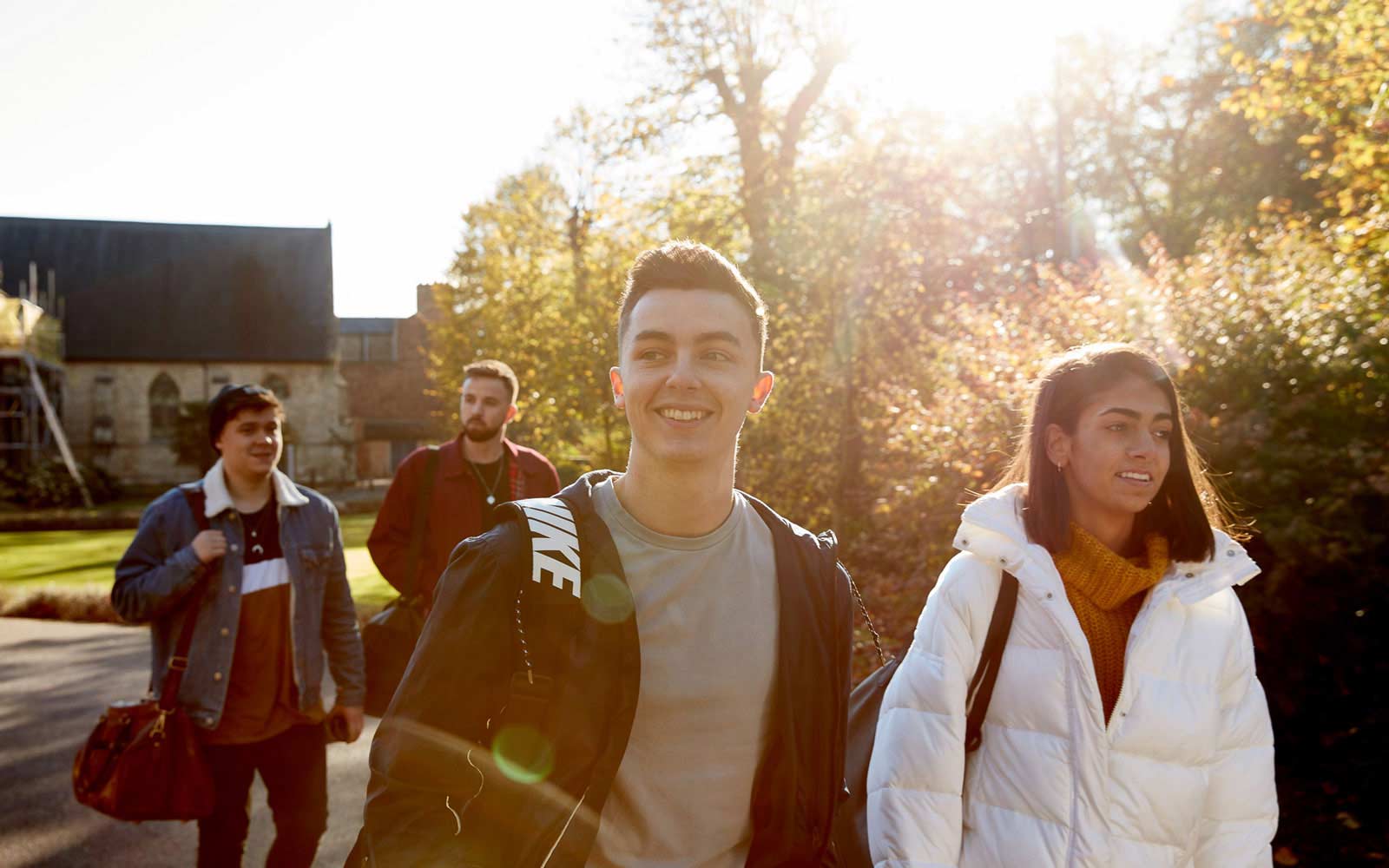 The York St John University experience is like no other. Our students are valued, respected and supported on every step of their degree journey here, where they make friends for life.
We know how important university is. Whether it's an Undergraduate degree, Postgraduate research or a career-boosting short course - we're here to help you succeed.
You can explore our accommodation, discover what student life is like in York, and find out how you can visit us. We'll provide support with funding your studies, making your application or finding a research supervisor.
Everything you need to choose York St John University with confidence is here.
Study with us
Undergraduate
Your career-ready course is available in the heart of one of England's best cities. Read about student life, hear from current students and find out how we help you get here. Visit us on an Open Day to discover more.
Postgraduate
Dive deeper into your subject, improve your career prospects and stand out from the crowd. A taught Postgraduate degree is about taking your knowledge further and we'll be behind you every step of the way. Find out why you should choose to study with us.
Research
Whether it's a Master's by Research or a PhD - undertaking a research degree is an opportunity to pursue ideas and interests important to you. Our academics will get to know you as an individual so they can support you in achieving your goals. Find out more about Research degrees here.
Enhance your career
Degree Apprenticeships
Earn an Undergraduate qualification whilst gaining workplace experience. Degree Apprenticeships combine work-based learning with academic study. Find out how you can apply your knowledge as you learn and give your career a head-start.
Professional & Short Courses
Empower yourself with the skills and knowledge to enhance your professional life. Develop personal interests and passions through our rewarding series of workshops. We offer a range of courses for the professional and personal development of you and your team.
Accommodation
Make yourself at home
Discover a place you can call home. Browse our accommodation sites here. Whether it's city flat, shared apartment or a private bedsit we've got you covered York St John University guarantees accommodation for all first year Undergraduate students.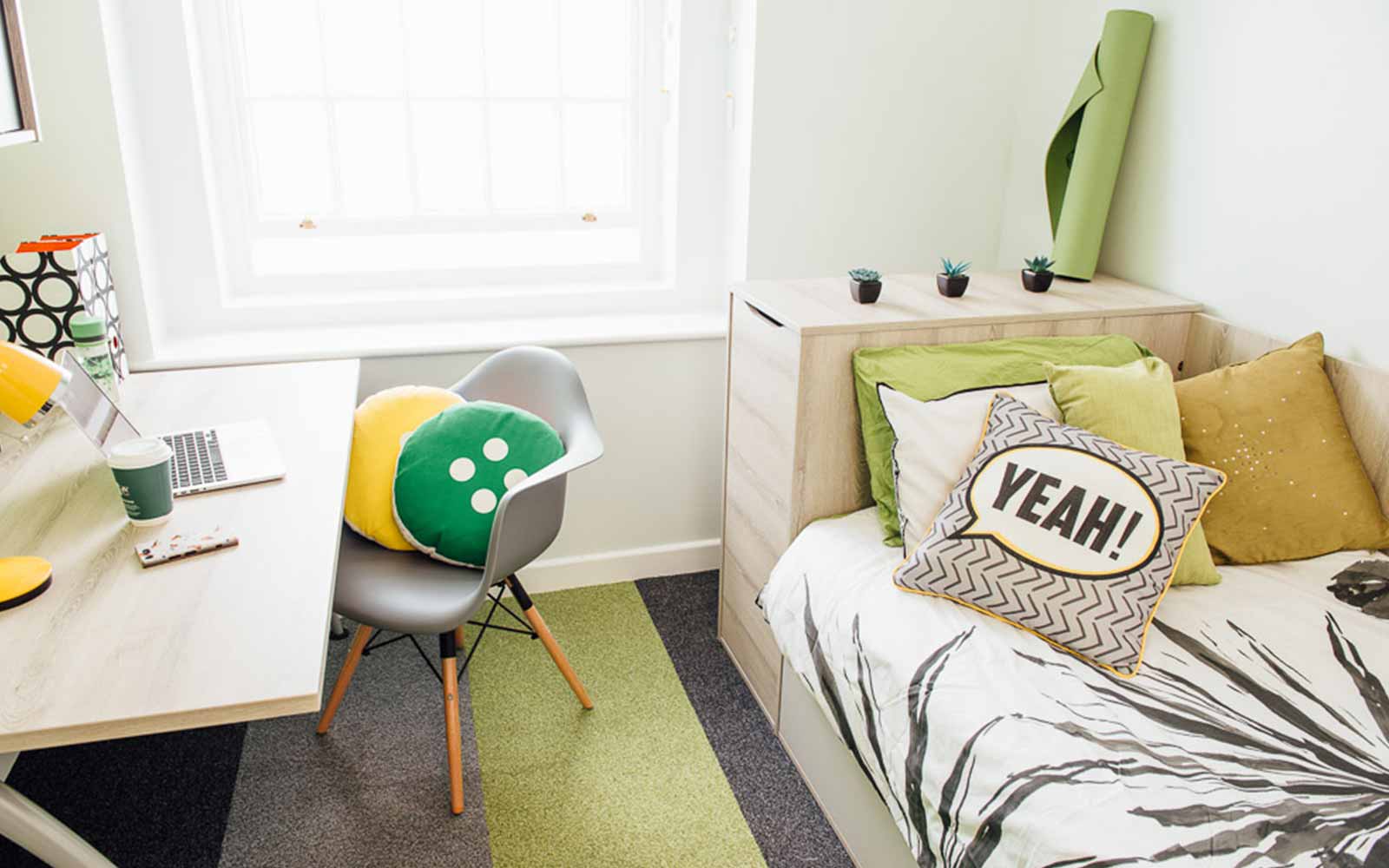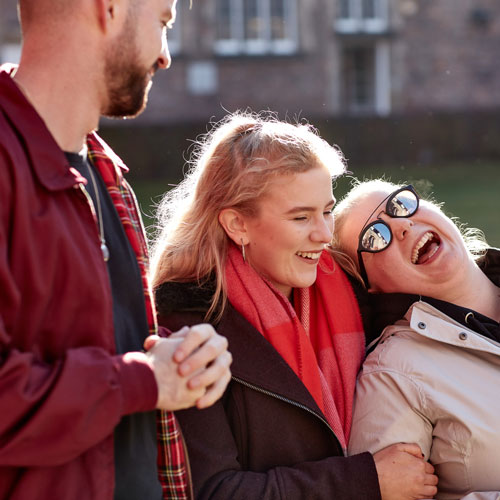 Fees, Funding & Scholarships
Funding your course
Take the stress out of finance by reading our information on course costs and funding your studies. Our guide will give you the confidence to choose the right option for you so you can focus on the things that matter to you.
Scholarships and bursaries for Undergraduate students
Bursaries and scholarships are grants given to students that they do not need to pay back. At York St John University, we have a range of scholarships and bursaries for our students.
Apply
How to apply to York St John
Choose York St John University and let us take you further. You're ready to make your application and we're here to make the process as smooth and simple as possible. In this section you'll find everything you need to apply to any of our courses.
Next steps
Offer holders
If you've received an offer to study with us then this guide will help you with your next steps. Your adventure begins now - at York St John University.
Book onto a Decision Day to meet our academics, and view accommodation sites or facilities.
Induction
Welcome to the YSJ Family! It's time to celebrate and get ready for your course. Our step-by-step guide will take you through everything from enrolment to arrival. Take the stress out of induction and focus on the things that matter.