Study
Study at York St John University
If you are considering studying with us, are about to apply, or already holding an offer - all the information you need is here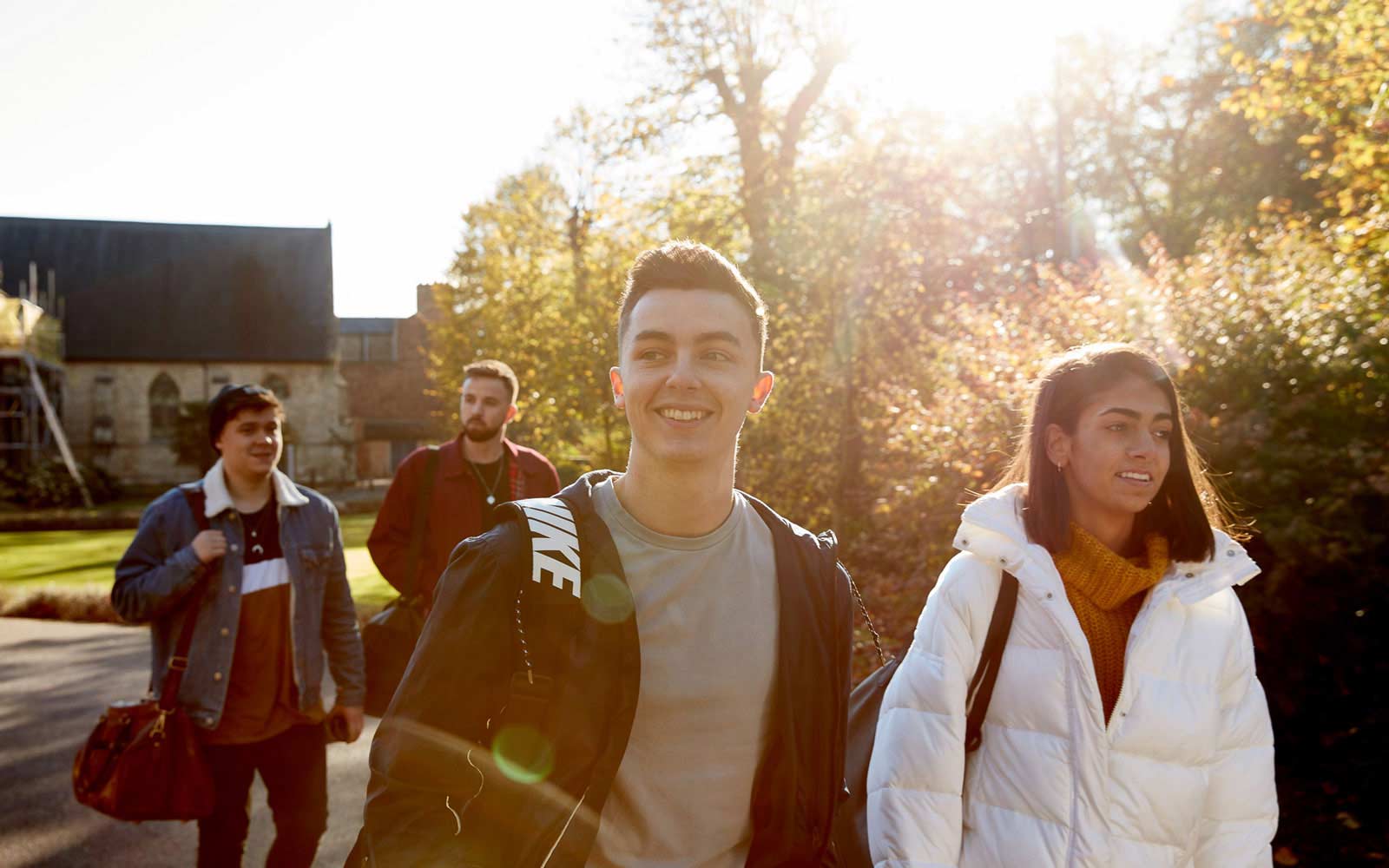 Everything you need to choose York St John University with confidence is here.
You can explore our accommodation, discover what student life is like in York, and find out how you can visit us. We will provide support with funding your studies, making your application or finding a research supervisor.
We know how important university is. Whether it is an Undergraduate degree, Postgraduate research or a career-boosting short course - we are here to help you succeed.
Studying with us
Undergraduate
Read about student life, hear from current students and find out how we help you get here. Visit us on an Open Day to discover more.
Postgraduate
A taught Postgraduate degree is about taking your knowledge further. Find out why you should join our Postgraduate community.
Research
Whether it's a Master's by Research or a PhD - our academics will get to know you as an individual so they can support you in achieving your goals. Find your personal research supervisor here.
Career-boosting qualifications
Degree Apprenticeships
Earn an Undergraduate qualification whilst gaining workplace experience. Degree Apprenticeships combine work-based learning with academic study to give your career a head-start.
Professional and Short Courses
Empower yourself with the skills and knowledge to enhance your professional life. Develop personal interests and passions through our rewarding series of workshops. We offer a range of courses for the professional and personal development of you and your team.
Information for prospective students
Accommodation
Browse our accommodation sites. York St John University guarantees accommodation for all first year Undergraduate students.
Fees, funding & scholarships
Our guide will give you the confidence to choose the right option for you so you can focus on the things that matter to you.
Apply
In this section you will find everything you need to apply to any of our courses. You are ready to make your application and we are here to make the process as simple as possible.
Next steps
Offer holders
If you have received an offer to study with us then this guide will help you with your next steps. Your adventure begins now - at York St John University.
Induction
Our step-by-step guide will take you through everything from enrolment to arrival. Welcome to the YSJ Family! It's time to celebrate and get ready for your course.