Postgraduate course
Occupational Therapy (Pre-registration) MSc
Help people overcome barriers and improve their daily lives with our accredited MSc.
Our master's degree equips you with the knowledge and skills to pursue a career in occupational therapy. Occupational therapists are dynamic and able to respond to changes and complexities in health, education and social care. This course will enable you to consider the challenges and opportunities these changes can create for occupational therapists.
York campus
Duration – 2 years full-time
Start date – January 2020
School – Health Sciences
Minimum Entry Requirements
2:1 BSc in a related subject

Knowledge of the Occupational Therapy profession
Tuition Fees
UK and EU 2020-21 £9,250

International 2020-21 £12,750
Course overview
This two year accelerated course will prepare you for a career as an occupational therapist. Our use of problem based learning will support you to become an autonomous learner, global in your outlook, socially responsible and self aware. Upon completion, you can seek professional registration. Both the Health and Care Professions Council (HCPC) and the Royal College of Occupational Therapists (RCOT) accredit this course.
As part of the course, you will:
Undertake at least 1000 hours of clinical practice in a variety of areas. These could include health, social care, education or third sector. A registered occupational therapist will supervise all clinical practice.
Consider the complex relationships between occupation and health and wellbeing. Learn to critique the application of occupational therapy practice models and occupational science.
Develop the ability to carry out occupational therapy assessments and interventions. In doing so, you'll enable people with a range of difficulties to fully engage in their everyday life.
When you graduate, you'll know how to develop and deliver contemporary occupational therapy. In your career, you'll be able to evaluate the changing landscape of the profession and seek opportunities for its development.
Course structure
Level 1
Modules
This module introduces you to the key concepts, theories and skills that underpin an occupational perspective of humans and health. You will explore occupation, participation, health and wellbeing. You will also come to understand yourself as an occupational being and consider methods of understanding human experiences of occupation.
On this module you will come to appreciate the key tools required of an occupational therapist. This includes the knowledge, skills, attitudes and values. Theory, the occupational therapy process, clinical reasoning, assessment and intervention skills are the key components of this module.
Take a critical approach to the theories, knowledge and skills required. You will also examine the appropriate attitudes and values for occupational therapy practice. You will consider a range of practice contexts and the application of the core skills of occupational therapy. Professional reasoning and evidence-based practice will inform decision making throughout the module.
During this module you will recognise the need for evidence-based practice. This will allow you to become a consumer and producer of research. Explore different approaches to knowledge construction and examine various research paradigms, their approaches to enquiry and their underlying assumptions. You will evaluate a range of research designs and methodological processes. We'll give you the opportunities to consider the ethical principles that underpin and guide research. By the end of this module you will produce a research or service evaluation proposal.
This module will give you an occupational perspective on participation within various groups and communities. You will analyse current drivers and contextual influences on contemporary practice in a changing health and social care environment. You will also learn to demonstrate the potential for occupational therapy with groups and communities on a local, national and international scale.
This module will help you navigate the transition from student to practitioner. You will have the opportunity to critically investigate the current drivers, policy, and legislation which influence health, social care, charitable and independent sector services. You will critique and examine theories of change, and we will promote integrated, collaborative service provision delivery.
This module builds on the evidence-based practice and research module. You will reflect on the feedback given on the research proposal you produced. Develop your ideas and collect, collate and analyse data for your research project. An academic supervisor will support you throughout this module via one-to-one tutorials. We encourage you to disseminate your findings and you will also present them at the end of programme conference.
Entry Requirements
Qualifications
Minimum Entry Requirements
2:1 BSc in a related subject

Knowledge of the Occupational Therapy profession
Qualifications and Experience
A BSc degree in a relevant subject at a minimum of 2:1 classification. Subjects may include human biology, behavioural science, sports science, health-related degree. You must have completed the foundation sciences (including human anatomy and/or physiology/psychology).
You will need to have experience in undergraduate level research.
Insight into the occupational therapy profession is required, as is evidence of study within the last three years.
However, if you have a BA degree you may still be considered if you have recent relevant work experience in health, social care, or education.
Admission to the course is dependent upon your completion of the following selection processes:
Academic entry requirements being met (as noted above) – application is direct to the University
Satisfactory application form and personal statement
Successful interview on the selection day
Satisfactory references
Receipt of a satisfactory DBS
Satisfactory medical screening
During the course and on completion you will be required to declare any convictions, cautions or allegations to the University and relevant professional body prior to application for registration.
International students
For applicants whose first language is not English they are required to at least meet one of the following criteria:
Successful completion of a Bachelors or Master's degree at a University in a majority English speaking country (for a list of these consult YSJ International) where the language of tuition has been English;
The British Council IELTS 7.0 with no less than 6.5 in each component
An IBT TOEFL score of 87 overall (with no less than 23 in each band, other forms of TOEFL are not acceptable);
A Pearson Test of English Academic (PTE) of 59 overall, with no less than 59 in any component.
Tests must have been completed within the last two years (and the original official certification must be seen). Where students have satisfied these English language requirements, but further English language training needs are identified after admission, further training is available through the York Business School.
APEL
If you can't meet these minimum requirements it may be possible to take into account evidence of Accreditation of Prior Experiential Learning (APEL) as an alternative method of meeting the programme's entry requirements. In such a case, appropriate references and records of employment might be presented to support the applicant's case for admission.
Fees and funding
UK & EU 2020 - 21
The tuition fee for 2020 entry to this postgraduate course is £9,250 for full-time UK/EU, Jersey, Guernsey and Isle of Man students.
Full-time students
Full time Occupational Therapy (Pre-registration) MSc students will have access to the same student loans system as undergraduate students.
When applying for student finance you will need to apply as an undergraduate student, you will be able to find your course by searching MSc Occupational Therapy (Pre-Reg) – SLC code 629360. The course attracts undergraduate funding and not postgraduate so students are not eligible to apply for a postgraduate master's loan.
International (non-EU) 2020 - 21
The tuition fee for 2020 entry to this postgraduate course is £12,750 for international students.
Due to immigration laws, international students on a Tier 4 visa must be studying full-time. For more information about visa requirements and short-term study visas, please visit the International Visa and Immigration pages.
More information about funding your studies is available on our International Fees and Funding page.
Tuition Fees
UK and EU 2020-21 £9,250

International 2020-21 £12,750
Additional costs and financial support
COURSE-RELATED COSTS
Whilst studying for your degree, there may be additional costs related to your course. This may include purchasing personal equipment and stationery, books and optional field trips.
ACCOMMODATION AND LIVING COSTS
View our accommodation pages for detailed information on accommodation and living costs.
FINANCIAL SUPPORT
Additional financial support is available via the NHS for this course through the Learning Support Fund. For more information about the eligibility of this fund, please visit Learning Support Fund.
Career outcomes
Successful graduates holding our MSc Occupational Therapy (pre-registration) qualification are entitled to apply for registration to practice and become practicing Occupational Therapists.
Apply for this course
We have made the decision to delay opening MSc Occupational Therapy at the present time. We hope to open applications as soon as possible, so please keep checking the website for further updates.
If you have any questions please contact the admissions@yorksj.ac.uk.
More to explore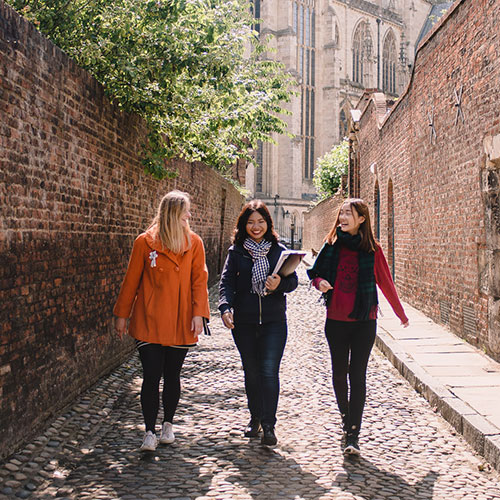 Your next steps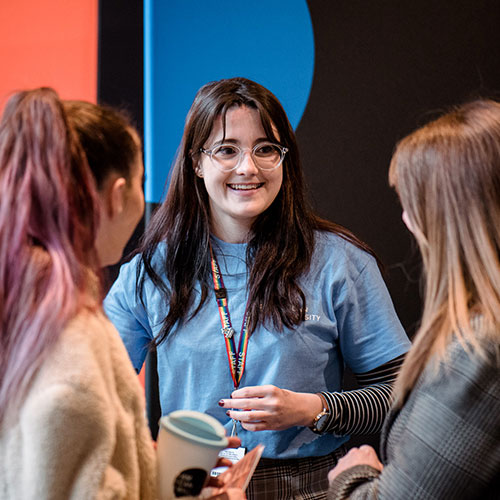 Visit us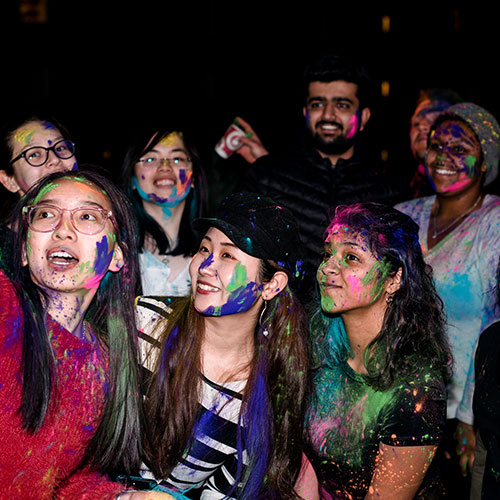 Student life