Study
Postgraduate Research study at York St John University
Pursue your interests and make an impact. Study your research degree with us.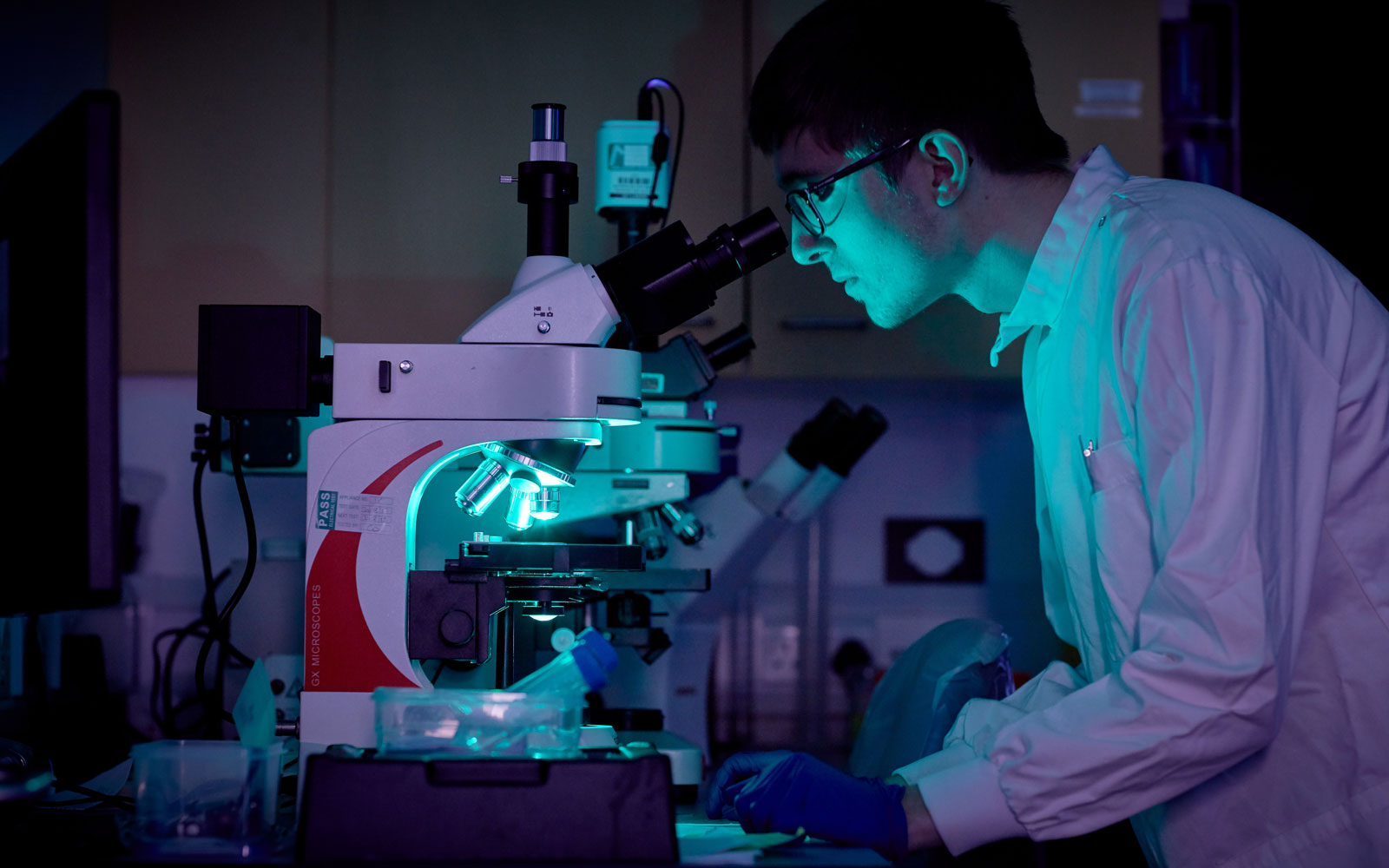 York St John University is home to a vibrant and developing research community. We support research that makes a positive difference in the world. You will work alongside academic experts who understand how to align your research interests with real-world issues.
Each Research degree is unique. You will need to find a new topic (or a new approach to a topic) that you are passionate about and an academic member of staff who shares this interest who can supervise you. Your degree involves working closely with your academic supervisor to conduct detailed research into a specific topic.
To become a research student at York St John University, you'll need to have achieved at least a 2:1 in your Undergraduate degree. If you did so, and you enjoyed working on a research project, a Research degree can be a great next step for you.
What we offer
At York St John University, we provide support and skills development for our research community at all stages of their degrees. Our Research Skills Development Programme covers the whole research journey, including project planning, publishing, seeking funding, and presenting research. Our annual research conferences are an excellent opportunity for research students to present their work to peers in a friendly and constructive atmosphere.
Research students are encouraged to join monthly writing mini-retreats and overnight writing retreats to concentrate on a particular piece of work and discuss their progress with academics and other research students.
In addition to research and transferable skills training, students in the later stages of their PhD are eligible to train to become involved in teaching within the University.
Graduate Centre
Our interdisciplinary Graduate Centre (check it out on our campus map) and it is home to a cross-disciplinary community of active researchers. It provides a space to mix with research students from all schools and an invaluable chance to learn from each other's experiences. Our Graduate Centre has the following facilities:
Flexible workspace and lockable storage
Internet access
A multi-function scanner and copier with free printing for research study purposes
Access to general research and reference 'bench books'
Telephone facilities for research study purposes
Meeting room facilities
A break-out room and kitchenette
Social hub for interaction with fellow researchers
Benefits
The following benefits are available to our research students:
Access to research networks
Relevant training in both research and teaching methodologies
Training and development opportunities
Each fee-paying research student has an expenses account allocated to fund other items associated with their research, including other minor equipment, computer needs, key books and periodicals.
Library Services
The Fountains Learning Centre provides library services for York St John University research students. It is recognised that one library cannot ever satisfy the needs of researchers, so to support research students, we provide:
Access to the range of databases and online resources
Access to experienced subject librarians
Inter-library loans
Researcher level membership to SCONUL Access, which provides access to almost all UK HEI libraries.
Research Events
We offer a range of research events and research training opportunities for our Postgraduate research students. Most recently, these have included writing retreats, workshops and research conferences. We also offer students the opportunity to submit proposals to present at numerous research events.
Scholarship Funding Opportunities
Further information can be found on our Funding your Research page.
Public Events on Student & Staff Research
At York St John University, we work to ensure that our research is shared beyond the research community. We support public engagement with research through lecture series such as the Ebor Lectures, by participating in the York Festival of Ideas and offering funding for public events. These events range from colloquia on Caribbean food to storytelling groups for young people.
At York St John University, we award a range of Research degrees. Find out more about each one and see if they're right for you.