This guide shows you how to find and read ebooks through the Library catalogue.
York St John University provides access to hundreds of thousands of ebooks through our Library catalogue.
These ebooks are designed to be read online via an internet connection.
How to find and access ebooks
Start from the Library and Learning Services homepage. Enter your keywords into the main search box on the library homepage as shown and either click the magnifying glass or press Enter.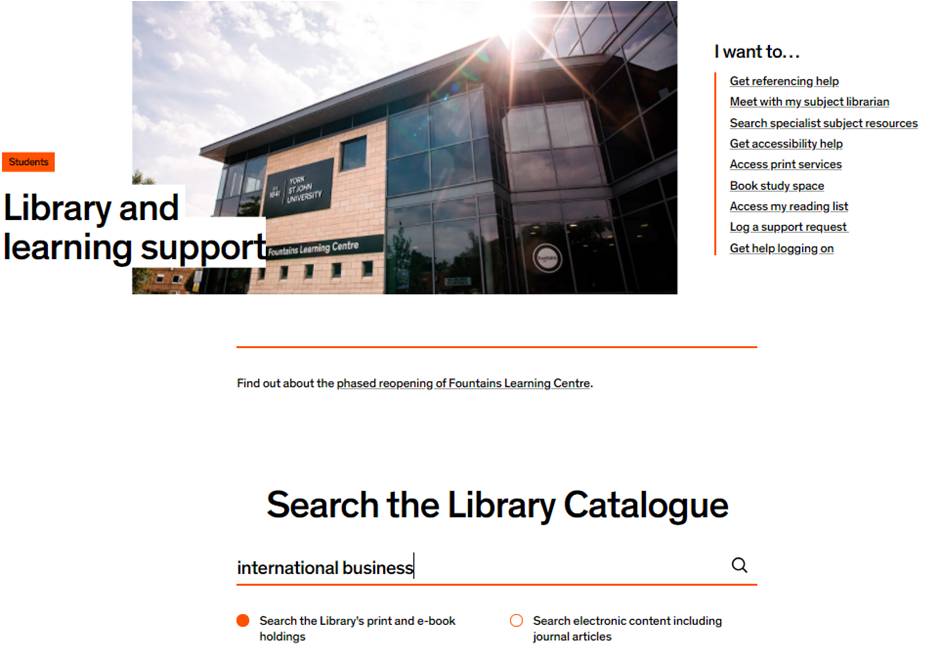 Both print and ebooks will be displayed, so use the options under Refine your search (left side of the screen) to select ebooks (look under Source Type).
Once limited to ebooks, you'll see the word 'eBook' displayed beneath the title and author of each book.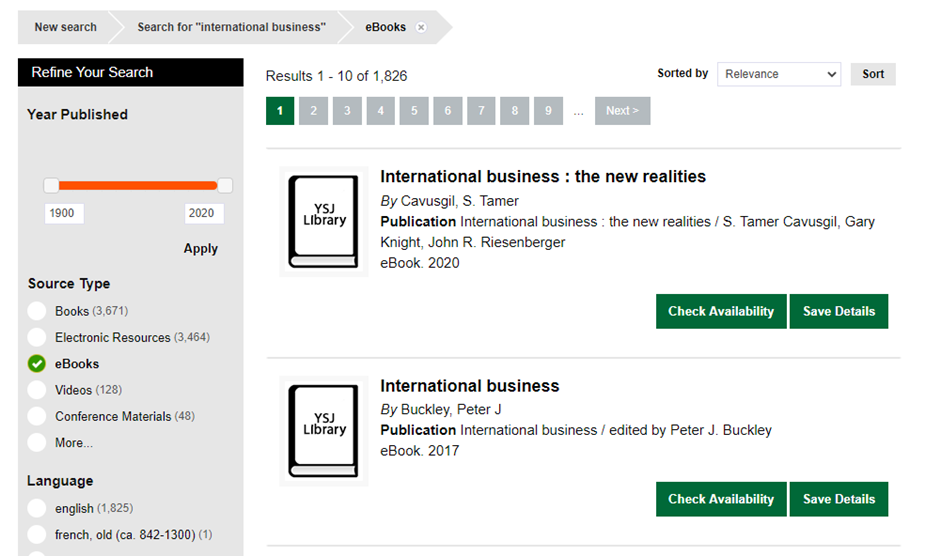 Select 'Check Availability' to see the details for the book and then select 'Access full text'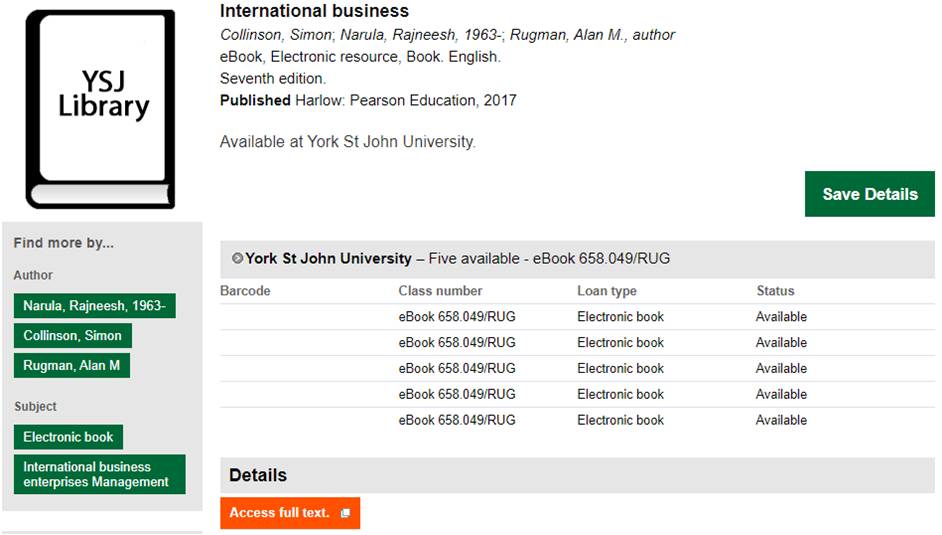 You may be prompted for your York St John University username and password. Your username is the first part of your email address. You can then select 'Read online' to access the book with an internet connection. The image shows an ebook available through one of our providers, VLeBooks. A limited amount of the text can be printed in accordance with copyright or copied into an assignment, but you must indicate that you are quoting from the book and reference (acknowledge) the author.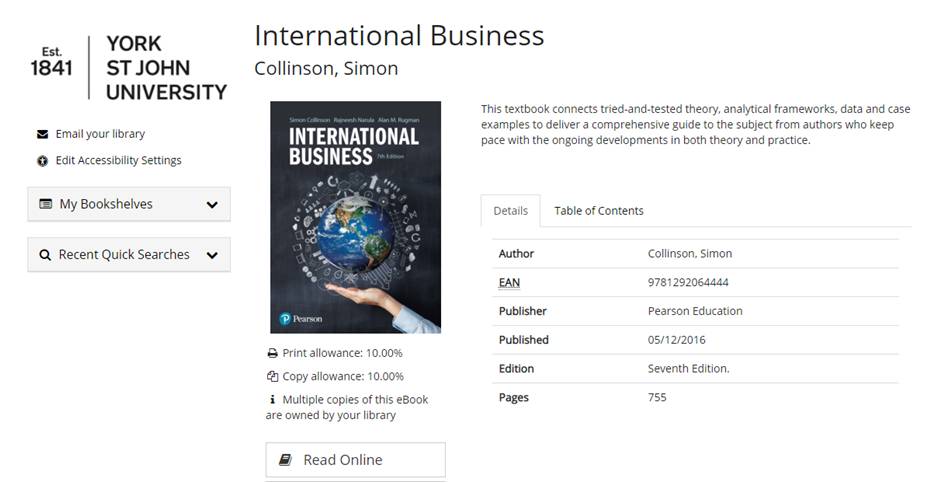 Most ebooks can only be read online, but there are some unlimited access ebooks which do allow downloading of specific chapters or in some cases the whole book. Please follow the instructions available next to each individual ebook.