Undergraduate course
Professional Policing BA (Hons)
Interested in joining the police service? We'll give you the knowledge, skills and behaviours required when applying to become a police officer.
From 2020, as a police officer you will be required to hold a professional qualification in policing to be confirmed as a police constable in England and Wales. Our Degree in Professional Policing delivered under licence from the College of Policing, will satisfy the academic requirements of the pre-join programme.
98% of Graduates from the School of Psychological & Social Sciences were in employment or further study within six months. DLHE 2017
York campus
UCAS Code – L4L9
Duration – 3 years full-time
Start date – September 2020, September 2021
School – Psychological & Social Sciences
Minimum Entry Requirements
96 UCAS Tariff points

3 GCSEs at grade C/4 or above (or equivalent) including English Language
Tuition Fees
UK and EU 2020-21 £9,250 per year

International 2020-21 £12,750 per year
The York St John Experience
Course overview
This programme's modules follow the National Policing Curriculum covering the following areas; response policing, information and intelligence, policing communities, policing the roads, conducting investigations, understanding the police constable role, valuing difference and inclusion, maintaining professional standards, evidence-based policing, problem solving, research methods and skills, decision-making and discretion and communication skills.
Students will be encouraged to gain experience through working with vulnerable people across a diverse range of groups in preparation for an application to the police service. You will have the chance to focus your studies on an area of policing you are particularly interested in as part of your final year through the Evidence-based Policing project. The delivery and assessment of the programme will be based around developing skills that are directly related to the role of a police officer.
Our Degree in Professional Policing programme is specifically designed for people wishing to join the police service in England and Wales. Before applying we advise that you check your eligibility to become a police constable. If you are unlikely to meet the required criteria to apply to the Police Service then this course will not be appropriate for you, visit the College of Policing website to find out more about entry requirements.
Successful completion of the programme does not guarantee a position as a police constable. All persons wishing to join the police service will have to go through the application process, the College of Policing's national assessment centre and meet any other requirements set by individual police forces.
Course structure
Level 1
Modules
The Role of the Police (20 credits)
Valuing Difference and Inclusion (20 credits)
Study and Employability Skills (20 credits)
Criminal Justice (20 credits)
Policing Communities & Problem Solving (20 credits)
Criminology & Crime Prevention (20 credits)
All modules are compulsory.
Level 2
Modules
Designing Evidenced-Based Policing Research (20 credits)
Response Policing (20 credits)
Vulnerability & Risk (20 credits)
Policing the roads (20 credits)
Intelligence & Information (20 credits)
Investigation (20 credits)
All modules are compulsory.
Level 3
Modules
Evidenced-Based Policing Dissertation (40 credits)
Public Protection (20 credits)
Decision Making & Discretion (20 credits)
Counter Terrorism (20 credits)
Digital Policing (20 credits)
All modules are compulsory.
Entry Requirements
Qualifications
The minimum entry requirements for this course are:
96 UCAS Tariff points
3 GCSEs at grade C/4 or above (or equivalent) including English Language
This course is only open to students who can apply for the police service in England and Wales. This course is not open to international students.
Personal statement
Essential criteria
As well as a strong standard of written English, we also look for the ability to demonstrate commitment to the subject. This can be done in a variety of ways, for example, through previous study, wider reading and a personal interest in the field of Policing.
Valued criteria
Candidates can demonstrate a real enthusiasm for the subject that goes beyond achieving good grades in exams. Examples of this include:
Completing volunteer work
Subscribing/reading relevant journals/magazines
Doing further relevant study
Discussion of future career plans
Evidencing transferrable skills e.g. team work, independence, initiative
Candidates should use the personal statement to talk about what they have learnt from their experiences and how this will support their studies. Tell us why you have chosen to study a Degree in Professional Policing what you want to get from taking this course. Use it to reveal what interests you.
Terms and conditions
Our terms and conditions, policies and procedures contain important information about studying at York St John University. These can be accessed through our Admissions webpages.
More to explore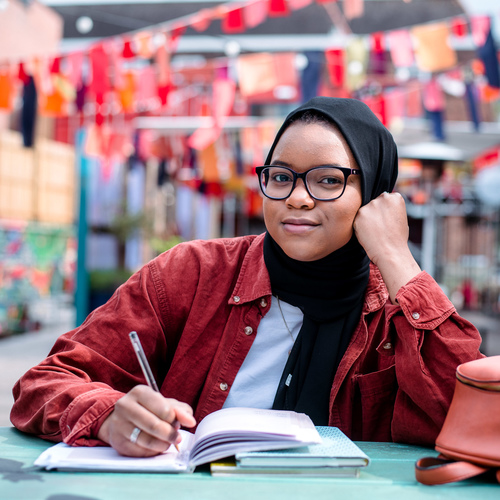 Join us in 2020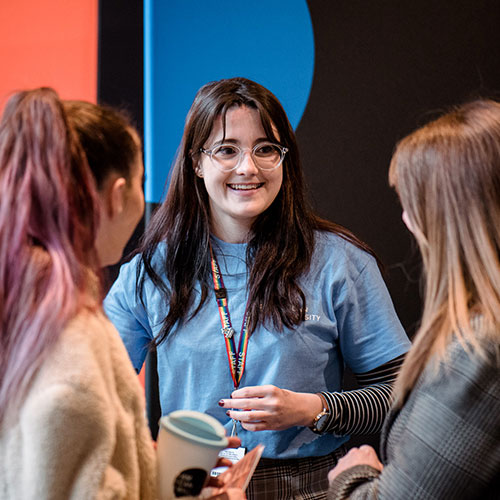 Visit us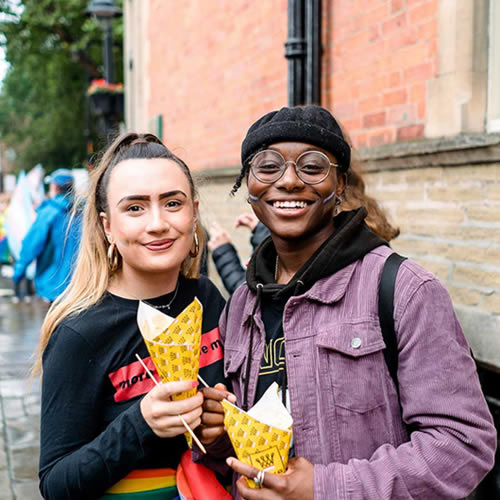 What makes us different