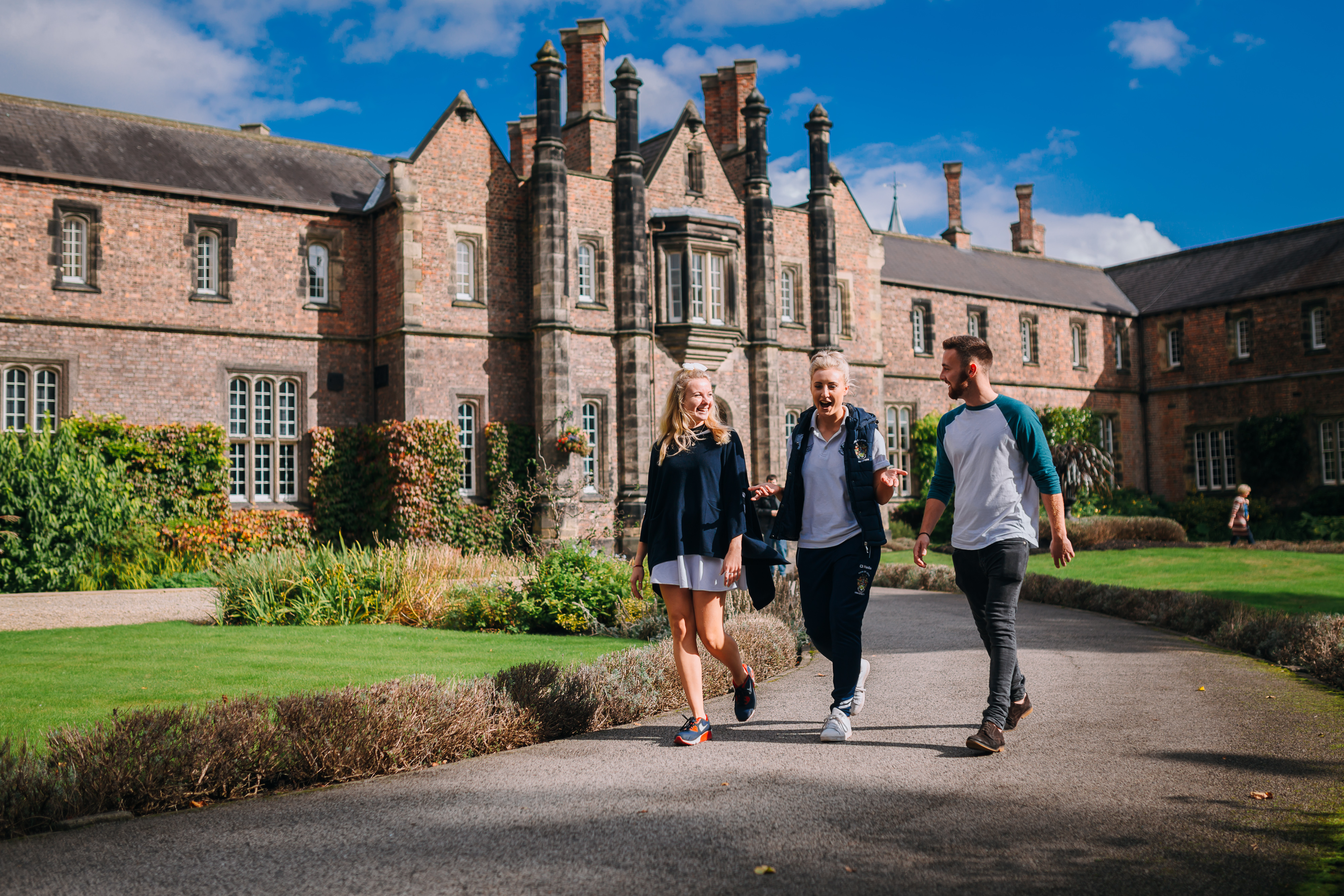 The York St John experience is about far more than your pay and benefits package, we'll reward your contribution in all sorts of ways. First there's working in beautiful surroundings, in the centre of York.
Then there's the campus itself, with plenty of extra benefits, such as discounted membership to our sports and leisure facilities, you can also count on a fantastic all-round benefits package.
York is a bustling city that combines picture postcard heritage with everything you'd expect from modern-day urban living. From the plethora of bars, restaurants and cafes, to old world architecture and the nearby countryside, York offers the best of both worlds – the old and the new.
There's a lot more to a career here than how much you take home every month. But we know it's very important. That's why we offer attractive rates of pay, which we regularly compare and update against other universities.
Our pay scales rise incrementally, with 3% increments awarded every year until you reach the top of the pay scale for the job you're in.
We also make 'cost of living' pay awards each year in line with the rest of the higher education sector.
We're strongly committed to equality through job evaluation and equal pay reviews. To prove it, our equal pay gap is lower than the higher education sector and national average.
We have a generous occupational sick pay scheme, offering you up to 26 weeks at full pay, with a further 26 weeks at half pay, depending on how long you've been with us.
You'll enjoy generous holidays, plus paid public holidays and discretionary University closure days at Christmas.
We provide staff with the opportunity to join a defined benefit pension scheme, which offers pension and tax free lump sum benefits on retirement as well as life assurance benefits to include spouses, partners and children's benefits
With our Salary Sacrifice Schemes, you can pay for childcare vouchers and bicycles through our payroll and save on tax in the process.
Once you've completed your probation, you'll benefit from a Healthplan funded by the University. This helps to cover the cost of check-ups and treatments by giving you cash back on healthcare such as dental and optical.
If you're moving home to take up your new job we'll pay your relocation expenses (conditions apply in relation to your role).
Beyond these basic benefits, you'll also have access to a wide range of discounts with shops, bars and businesses, both local and on the high street. Please view our Reward & Recognition pages for further details.
At York St John University we value the contribution of all our staff and are committed to promoting and maintaining the health and wellbeing of all employees. As part of our commitment, the University will take all reasonably practicable steps to identify, control and manage workplace pressure.
Please visit our Wellbeing pages for further details on our approach to staff wellbeing.
York St John University is an outstanding university, known for its academic excellence and responsive nature, always putting the student at the heart of everything it does. Our magnificent campus is located in the centre of the historic City of York. Our eleven-acre site on Lord Mayor's Walk is in a stunning setting facing the world-famous York Minster across the city walls.
Our award winning campus has undergone a £100 million transformation over the past 10 years to ensure students benefit from the right environment in which to study and live. Originally built around a quadrangle, newer buildings including De Grey Court and the Fountains Learning Centre which houses the library, IT facilities and a modern lecture theatre. The Foss Building houses our sports hall, a physiology laboratory, a biomechanics lab, a psychology lab, a fitness suite, physiotherapy labs and general teaching rooms.
Other facilities include a dance studio, drama studio, music rooms (both practical and technical), TV and film production facilities, editing suites and dedicated art and design studios. There are a number of catering outlets and the Students' Union has a bar, café, shop and offices on campus.
Here at York St John, there's no doubt people are our most important asset. Our dedicated Staff Development team focuses on giving everyone a structure to keep them learning and growing. After all, everyday development is essential in an environment that's all about bringing out the very best in our students.
Join us at York St John and your development here will start on day one. Everyone begins with a full induction to the University, so you can see exactly how we do things and where your role fits in. Once you're up and running in the job, we'll continue to give you plenty of support. Plus, our structured Performance Development Reviews will give you the chance to talk through what you need and agree on a development plan for each and every year.
To keep your skills, knowledge and career on the move, you can choose from a wide range of learning and development options. From training workshops and bespoke development events, to volunteering, coaching and mentoring – there's something for everyone, no matter what your role, expertise or experience. There's also funding available for you to study for new qualifications, so you can learn new skills that will benefit the University and your future ambitions.
We also offer development opportunities for our Academic Community.
York St John University is known for its academic excellence and responsive nature. Please visit our research pages to read more about our strategy and achievements in this area.