Graduation
Honorary Graduates & Fellows 2016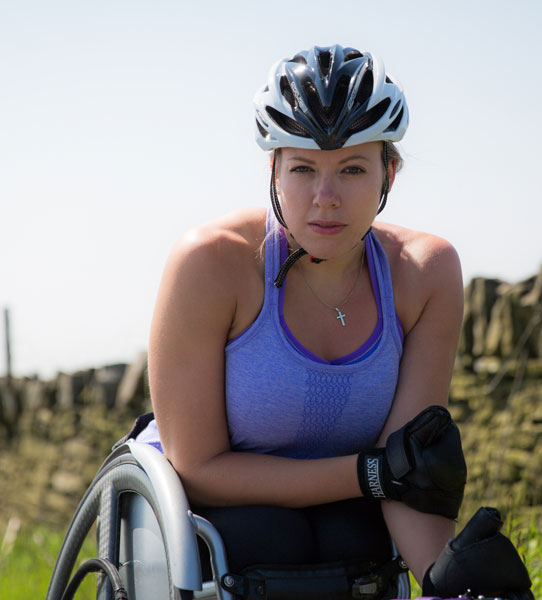 Hannah Cockroft MBE, Doctor of Health Sciences (honoris causa)
Hannah Cockroft is a British Paralympic wheelchair racer specialising in sprint distances in the T34 classification. She holds the Paralympic and world records for the 100 metres, 200 metres and 400 metres in her classification. Hannah took up para-athletics in 2007 aged 15 at a Loughborough University talent day where she tried wheelchair racing for the first time. Before that she had competed in swimming, seated discus, wheelchair basketball and rugby at secondary school. In the London Olympics in 2012, Hannah won gold in the T34 100 metres and 200 metres races. Returning from the Rio Olympics in 2016, Hannah celebrated winning gold in the T34 100 metres, 400 metres and 800 metres titles.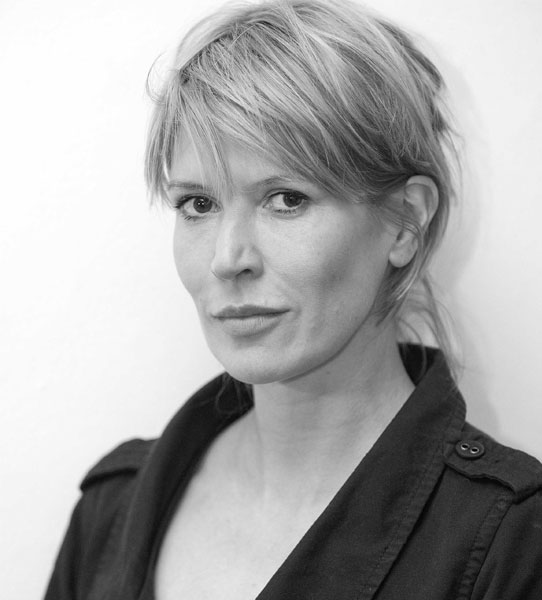 Julia Davis, Doctor of Letters (honoris causa)
Julia Davis is an English comedian, actress, writer, director and producer. Julia studied for a degree in English and Drama at the College of Ripon and York St John, before joining a theatre group in Bath and subsequently forming an improvisation troupe with actors Rob Brydon and Ruth Jones. Julia is known for writing and starring in the BBC Three comedy Nighty Night and the sitcom Hunderby, for which she won a BAFTA TV Award for best comedy writing, and Camping. She also appeared in the BBC comedy Gavin & Stacey. Her film roles include Wilbur Wants to Kill Himself, Confetti and Four Lions.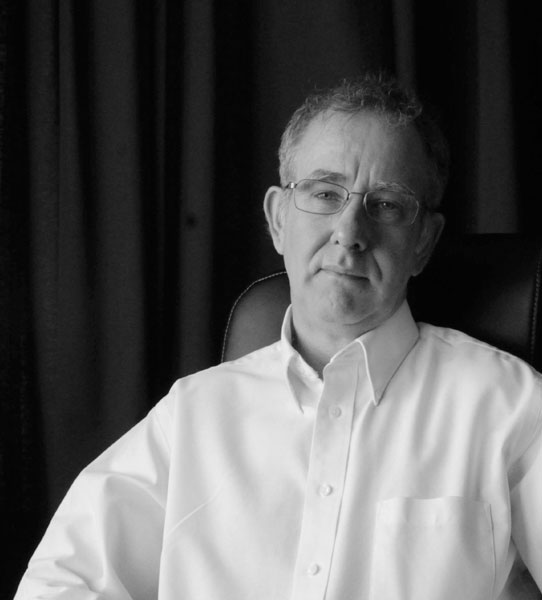 Brian Deer, Doctor of Letters (honoris causa)
Brian Deer is a British investigative reporter. He is best known for inquiries into the drug industry, medicine and social issues for the Sunday Times. After graduating in philosophy from the University of Warwick, Brian became editor and press officer for the Campaign for Nuclear Disarmament, and was a member of The Leveller magazine collective. Subsequently he joined The Times, then The Sunday Times, first as a business news subeditor and then as a staff news reporter and feature writer. In 1999 and 2011 he was named specialist journalist of the year by the British Press Awards, for his Sunday Times' investigations.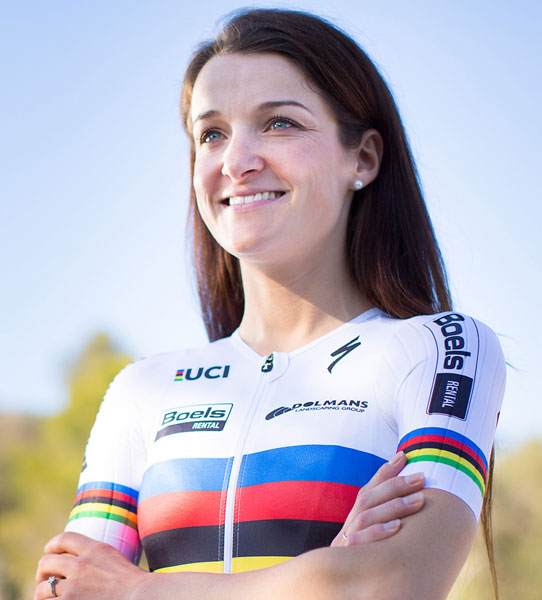 Lizzie Deignan, Doctor of Health Sciences (honoris causa)
Lizzie Deignan (nee Armitstead) is a professional world champion track and road racing cyclist. Born in Otley, West Yorkshire, Lizzie won her first medal in the Junior Track Championships in 2005 after being talent spotted at school. She quickly showed huge talent, particularly in circuit racing and track, winning gold in the 2007 UEC under-23 European Track Championships and then claiming the world title in 2009 UCI Track Cycling World Championships competing in team pursuit. Her focus then shifted onto road racing, winning a number of medals in the run up to the London 2012 Olympic Games. Lizzie was the first British athlete to win a medal at the London Olympics in 2012, picking up a silver medal in the Women's Road Race. In 2015 she was the UCI World Road Race Champion and in 2016 won gold in the team time trial at the Road World Championships in Doha.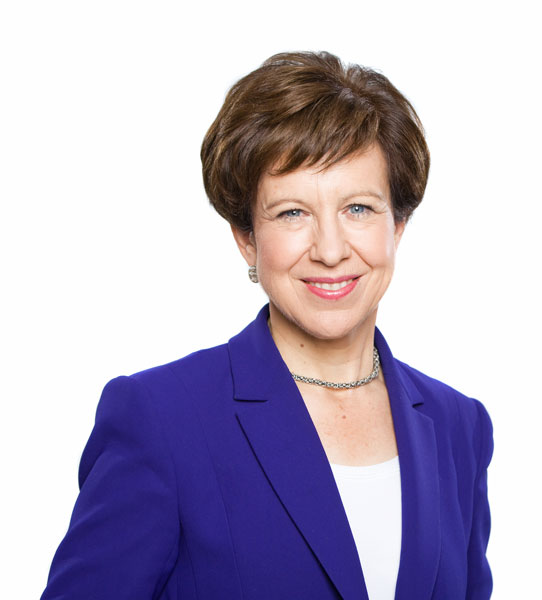 Lyse Doucet OBE, Doctor of Letters (honoris causa)
Lyse Doucet is Chief International Correspondent and Senior Presenter for BBC World News television and BBC World Service Radio. She is regularly deployed to anchor special news coverage from the field and interview world leaders. Lyse played a key role in the BBC's coverage of the 'Arab Spring' across the Middle East and North Africa, and is a regular visitor to Afghanistan and Pakistan from where she has been reporting for the past two decades. Born in eastern Canada, Lyse has a Master's degree in International Relations from the University of Toronto and a BA Hons from Queen's University in Kingston. She has been nominated for and received numerous awards; including nominations for two Emmy awards in the United States last year, and a Peabody and David Bloom Award in 2010 for her television films from Afghanistan.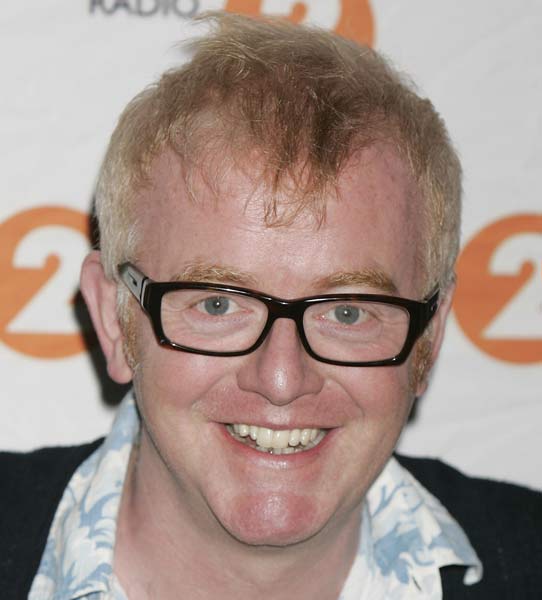 Chris Evans, Doctor of Business Administration (honoris causa)
Chris Evans is a high-profile television and radio broadcaster, best known for presenting the BBC Radio 2 Breakfast Show. He began his broadcasting career at Piccadilly Radio in Manchester before moving to Greater London Radio but it was the move to live television, presenting The Big Breakfast on Channel 4, that established his national profile. In 1993, Chris formed Ginger Productions and created the hit television programmes Don't Forget Your Toothbrush and TFI Friday. He began broadcasting on BBC Radio 2 in 2005 and has been named music radio personality several times at the Radio Academy Awards. He took over from Terry Wogan to host the Radio 2 Breakfast Show in 2010 when he also became the Friday co-host of the One Show on BBC1. He and his Breakfast Show team regularly support the BBC Children in Need appeal and have raised over £5million to date.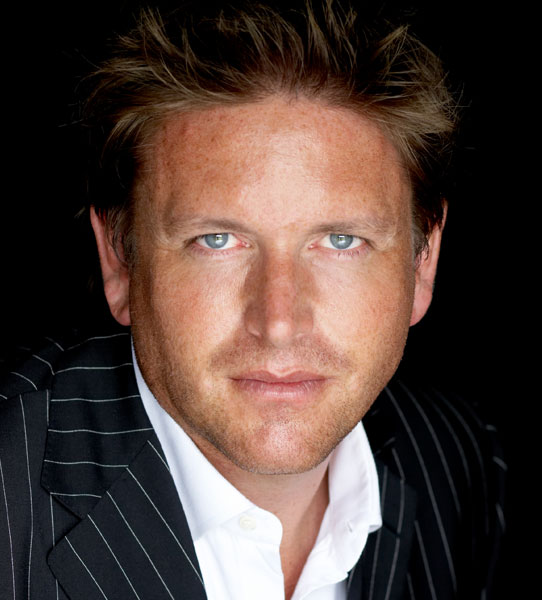 James Martin, Doctor of Business Administration (honoris causa)
James Martin is a Yorkshire-born chef and television presenter, best known for presenting the BBC cookery series Saturday Kitchen from 2006 until 2016. His passion for food began when his father took up the role of catering manager at the Castle Howard estate. At 16 he began his formal catering training at Scarborough Technical College, where he was Student of the Year for three years running. James worked for many leading international chefs in his early career, before opening the Hotel and Bistro du Vin in Winchester at the age of 22 as head chef. James's television career began in 1996 with The Big Breakfast and Ready, Steady, Cook. He has gone on to film numerous television shows and has also published a range of cookery books.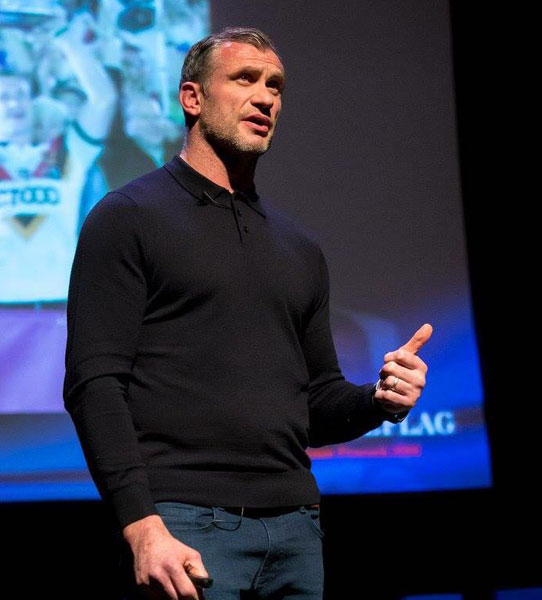 Jamie Peacock MBE, Doctor of Health Sciences (honoris causa)
Jamie Peacock is an English professional rugby league footballer who played for Leeds Rhinos and Bradford Bulls in the Super League and captained both Great Britain and England at international level. He is one of the most successful players in Super League history, having won a total of nine Super League championships, four Challenge Cup winners' medals, and has been named to the Super League Dream Team on eleven occasions. Jamie has won many accolades in the game including Man of Steel, Players' Player of the Year and Rugby League Writers' Player of the Year. He also runs sports activity camps for children and is a popular motivational keynote speaker.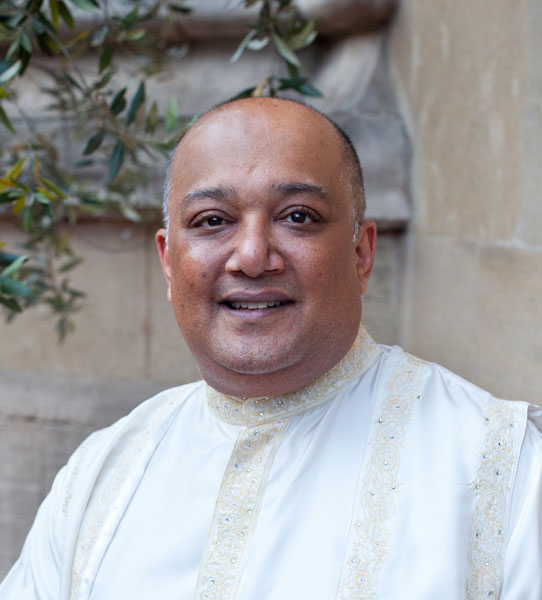 Manvinder Rattan, Doctor of Letters (honoris causa)
Manvinder Rattan is Musical Director at the John Lewis Partnership, Head of Conductor Training at Sing for Pleasure and a freelance conductor and conductor trainer. Born in Kenya, Manvinder moved to the UK at the age of two. He studied French and History at the The College of Ripon and York St John where he was a Choral Scholar. Manvinder joined the John Lewis Partnership in 1989 as a graduate trainee and held a number of roles at the organisation whilst continuing to fulfil his passion for music. In 1995, he was made Musical Director of the John Lewis Partnership Music Society where he coordinates the activity of more than 20 choirs across the country. Manvinder also plays an active involvement with Sing for Pleasure, a charity that encourages better singing both for adults and children, training conductors and vocal leaders.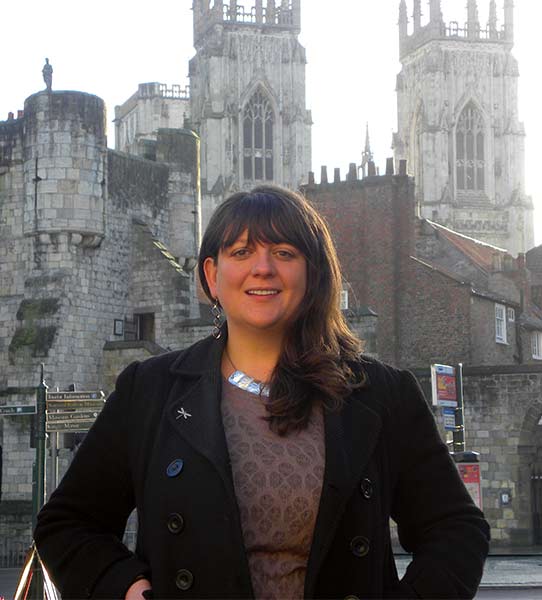 Cherie Federico, Honorary Fellow
Cherie Federico graduated from York St John in 2003 with a Masters Degree in English Literature. Prior to graduating and while still doing research for her MA, Cherie set up the arts and culture magazine Aesthetica. Now celebrating its 10th anniversary and with more than 50 editions, Aesthetica has an audience of over 140,000 across 20 countries, is distributed at the world's most prominent art fairs and events, and in galleries, cultural venues and museums worldwide as well as being stocked in WH Smith stores across the UK. As an offshoot of the magazine, the Aesthetica Short Film Festival, of which York St John University is one of the sponsors, was launched in 2011 and utilises the University and 15 other venues, across the city to screen 220 films over a four-day period.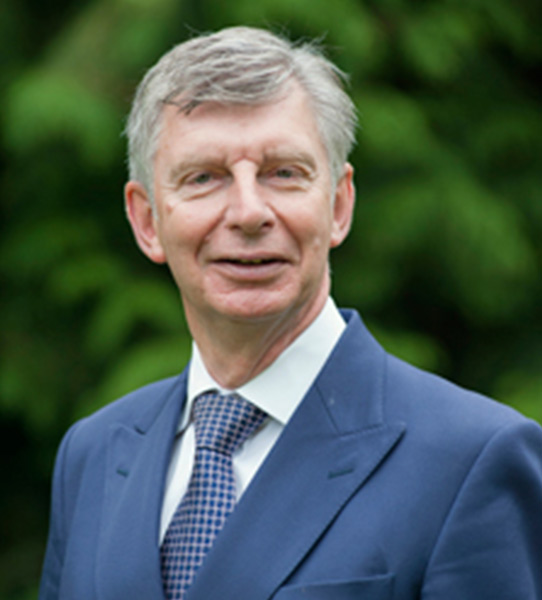 John Finnigan, Honorary Fellow
John Finnigan served for three years as a co-opted member of the Strategy, Planning and Resources Committee at York St John, before being invited to become a Trustee and Governor in September 2005 and take on the chairmanship of the Audit Committee. Having recently retired from practice as a solicitor, John brought with him specialisms in corporate finance, corporate insolvency and recovery and funding work. His work involved him in many Public/Private Partnership projects and he had a close association with the education sector through the funding of a number of schools and university developments. John went on to take up the role of Deputy Chairman of the Board of Governors and, after completing the maximum of three terms of three years each, he retired from the Board of Governors in 2014.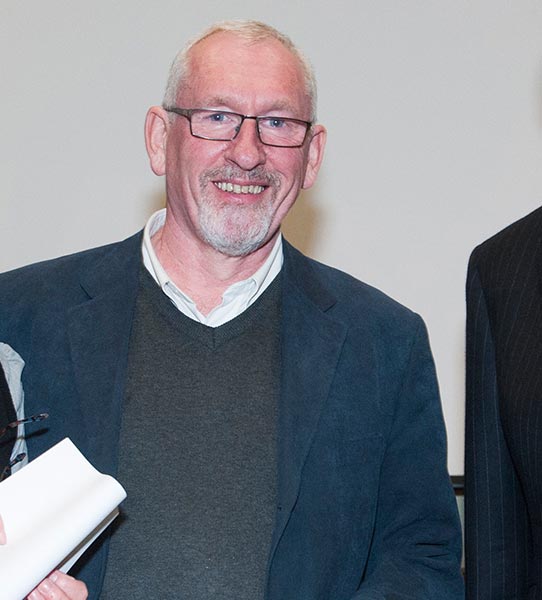 Greg Hoyland, Honorary Fellow
Greg Hoyland began his career as a teacher and then went on to study Theology at Oxford to prepare for ordination into the Anglican Church. He worked in parishes in Bradford for nearly 10 years and in training church youth and children's workers before coming to York St John as Chaplain in 1987. In 1994, Greg started lecturing part-time in the Theology department alongside his chaplaincy work and moved into full-time lecturing in 2000. Still active in the church, providing cover for clergy during absences and holidays, Greg also runs a number of courses, retreats and conferences for churches around the country.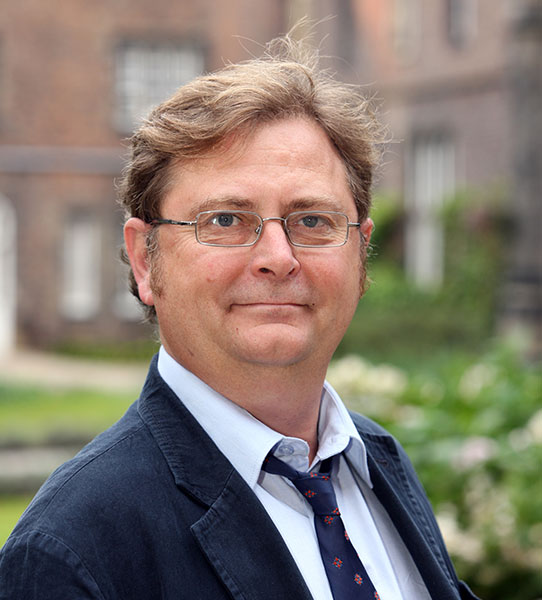 Professor Steve Watson, Honorary Fellow
Steve Watson was a highly influential teacher and academic who had the distinction of holding four University degrees prior to achieving Professor of Cultural Heritage at York St John University in 2014. He was a founding member of the Association of Critical Heritage Studies, a non-executive director of Visit York and, in 2014, founded the Heritage and Arts Visitor Research Collaborative (HAVRC) at York St John University. His influence was international, and yet his spirit was immediate and personal. Steve wrote and edited numerous influential books and publications, presented at conferences across the world and will be remembered for his leading and influential contribution to heritage tourism. An incredibly proud family man, Steve was also loved and respected by friends, colleagues, students and associates. He was awarded a posthumous honorary fellowship in 2016.