York St John shortlisted for two Guardian University Awards
Published: 29/03/2018
York St John University has been shortlisted for the 2018 Guardian University Awards in both the Student Experience and Retention, Support and Student Outcomes categories.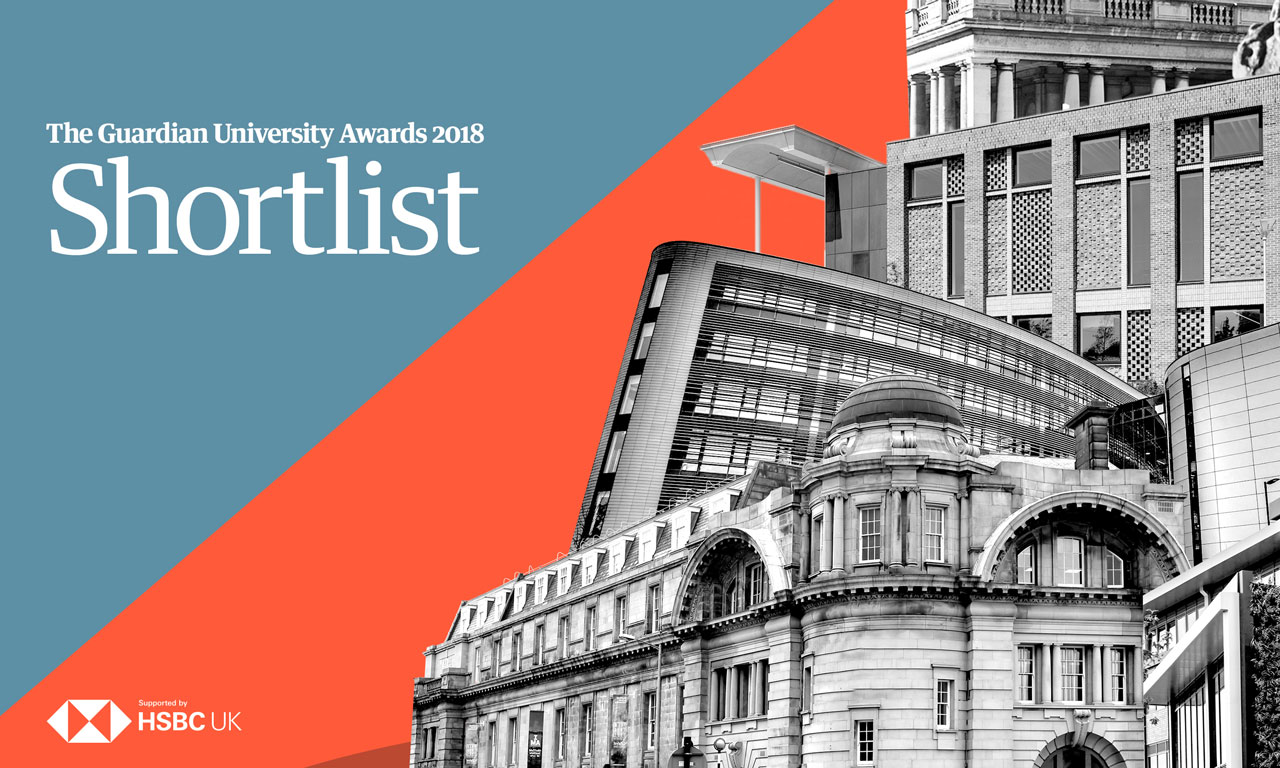 The University's innovative Trans-inclusive Framework was recognised for its contribution to student experience by the collaborative development of simple, usable protocols and guidance which address important issues of confidentiality, pronouns and student records. The outcome of the project has resulted in tangible changes, including providing a named contact to support trans students within the Student Services team and Students' Union sabbaticals, liberation officers and LGBTQ+ Society who provide peer support. The university continues to raise trans awareness through tailored communications and training sessions for staff. Support for a diverse student body has also been recognised in Stonewall's Top 100 Index with a ranking of 24th place.
Judges also recognised York St John University's focused support for students moving into employment beyond graduation. A pioneering Employability Mapping Project developed with the support of graduate employability specialists Gradcore, enabled the University to tailor support to students based on their unique experiences and aspirations. Data collected was used to introduce a range of bespoke interventions including graduate internships, a Grad2Director programme to bring business ideas to life and Gradcore's bespoke employability programme. DLHE data following the project showed that employability outcomes were significantly higher for these participants. The project also increased engagement between final year students and the University's Careers, Placement and Student Opportunities team.
Decisions to shortlist universities were made by judges with a wide range of experience in the higher education sector. Winners will be announced at the awards ceremony on Tuesday 24 April.
Share this