Shared parental leave is hitting breastfeeding rates in the UK
Published: 6/11/2019
York St John University academic partners with charity on first research into how SPL is working for breastfeeding families and calls for more employer support.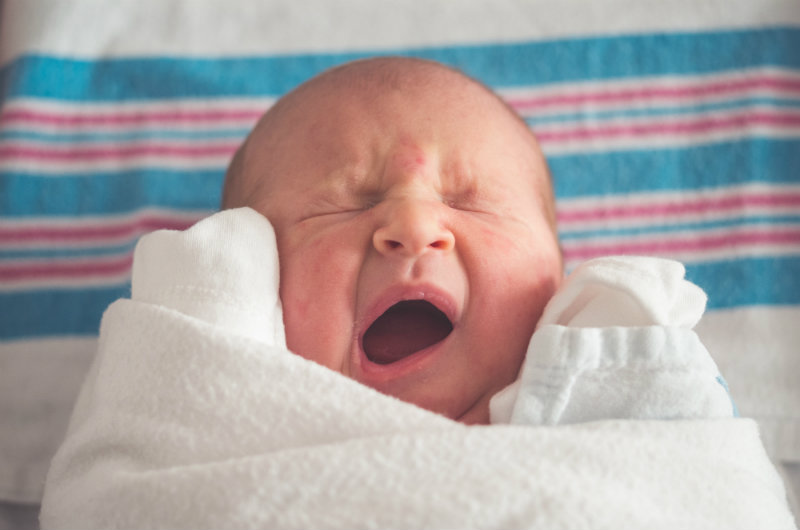 Dr Ernestine Gheyoh Ndzi, Subject Director for Law, York St John University has conducted a study into how the introduction of shared parental leave has impacted on breastfeeding. The research publishes today as the charity The Breastfeeding Network launch their Making It Work campaign aimed at empowering working parents.

Ernestine said: "Breastfeeding my first daughter was so hard at the beginning because I was very ill after giving birth, but the support my husband gave me helped me to carry on. I recognise the importance of breastfeeding and I recognise the importance of dads being there to support the mother and bond with the baby (which was what happened in my case). I was super excited when shared parental leave was introduced but questioning how it might impact on breastfeeding. I then set out to investigate."

"Most of the mothers who took part in the study knew of the benefits of breastfeeding, but nearly half felt that making use of shared parental leave would mean they would have to stop. It is clear that breastfeeding is a contributory factor to the low uptake of shared parental leave and shared parental leave is also contributing to the low rate of breastfeeding in the UK."


Key findings:

• 95% of the mothers agreed that breastfeeding was the preferred choice for young babies and were aware of the benefits
• 43.6% of the mothers felt they would have to stop breastfeeding if they took shared parental leave.
• 24.9% of the mothers took shared parental leave
• 57.4% of the mothers were happy to express breastmilk at work
• 42.6% of the mothers said they were not happy to express
• 3% of the mothers said they were provided with the necessary resources to support breastfeeding at work
• 34% of the mothers said they were supported in the workplace to breastfeed
• 48.9% of the mothers were not provided with any resources at work to encourage breastfeeding

The study found that most employers are not supporting breastfeeding mothers at work and consequently, some mothers stop breastfeeding after returning to work. Mothers who are not happy to express breastmilk will not take shared parental leave. Mothers who are happy to express breastmilk at work would take shared parental leave if the employer is supportive of breastfeeding at work.

Charlotte is an Operations Manager who works in an office. She returned to work full time when her baby was 8 weeks old. Charlotte says having a supportive employer has really helped her: "It has worked out as well as could be expected. My baby is now 7.5 months old and we're still breastfeeding. I'm fortunate enough that my employer has accommodated me with a really convenient space in which to express which is helping to keep up my supply."
"Having an accommodating employer made so much difference to my experience. Also I was headstrong about how I wanted my return to work. In my head it was the least they could do if I was only taking 8 weeks off work. Expressing several times a day is a challenge but the reward of being able to feed my baby myself when I'm not working is worth it"

The Breastfeeding Network CEO Shereen Fisher believes more support from employers is needed: "We were pleased to work with Ernestine on this important piece of research. We had tried to engage with government on addressing this important issue of managing breastfeeding and supporting shared parental leave but we were hitting a brick wall especially given the lack of national data on infant feeding attitudes and practices since 2010."

"The Breastfeeding Network supports thousands of families across the UK each year and mothers tell us they struggle to combine breastfeeding and returning to work. This research echoes what we hear from the families we support in that many workplaces are not providing adequate support for breastfeeding mothers. Our 'Making it Work' campaign aims to support families wishing to continue their breastfeeding journeys whilst working and to highlight the simple steps employers can take to help breastfeeding mothers in their return to work."
Read Ernestine's article for The Conversation.
Read more about the Breastfeeding Network's Make it Work campaign.
Share this