Looking to the future: Art symposium at York St John University
Published: 25/05/2017
York St John University is excited to be hosting the Aesthetica Magazine's Future Now Symposium 2017, which will be considering the arts ecosystem within a broader social context.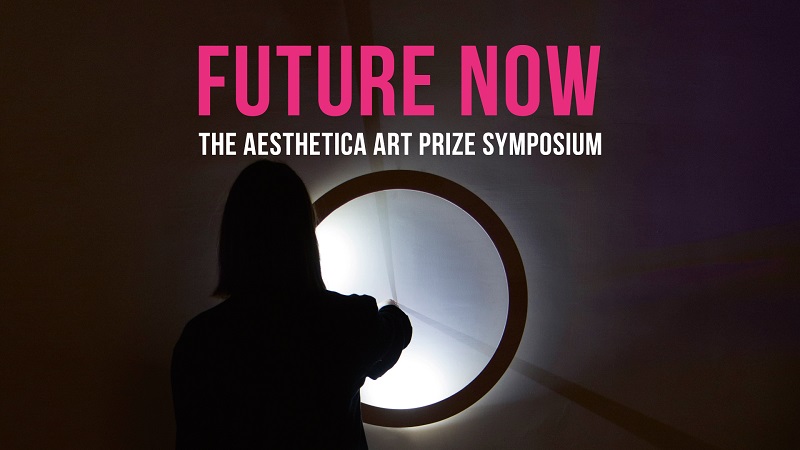 The Symposium, which takes place across two days, Thursday 25 May and Friday 26 May, will consist of lectures, panel discussions and portfolio reviews from leaders in the field. The event welcomes an international audience from across the art community.
Cherie Federico, Director of Aesthetica, says: "After its successful inaugural edition, we are thrilled to be hosting the second Future Now Symposium at York St John University. A vast array of artists, curators, academics and art world professionals will lead talks, participate in panel discussions and offer artists great advice through portfolio reviews. The Symposium is about creating a place for practitioners to unite, share best practice and start new collaborations. These events are vital to stimulate discussion and generate new ideas in response to current trends."
The University is proud to have academics taking part from a range of disciplines including opening talks, chairing panel discussions and delivering sessions. Dr Rebekka Kill, Head of School of Art, Design and Computer Science, will be delivering a welcome talk at the opening of the Aesthetica Art Prize exhibition at York Art Gallery and has contributed content to the publication Future Now, Aesthetica Art Prize Anthology.
Among some of the other academics involved is Dr Joanna Sperryn-Jones, Sculpture Lecturer, who will be part of a session discussing sculpture today, including the influence of technology and audience interaction. Warren Fearn, Design Lecturer will be hosting a session about negotiating the lines between art and design technology. Dr Cristina Kolaiti, Senior Lecturer in Photography, will be leading a panel discussion on the future of photography, looking at how social media has changed our perception of photography through the constant dissemination of images.
Professor Karen Stanton, Vice Chancellor of York St John University said: "We are delighted to be hosting this prestigious art event and welcome leading figures in the fields of art and culture to campus. The University is committed to supporting the arts and we are proud of our academics that will be taking part and sharing their expertise during the two days."
Find out more about the Future Now Symposium.
Share this