Ofsted Success for School of Education
Published: 8/12/2017
York St John University's School of Education is celebrating after a glowing Ofsted report that graded provision as 'good' with some 'outstanding' features.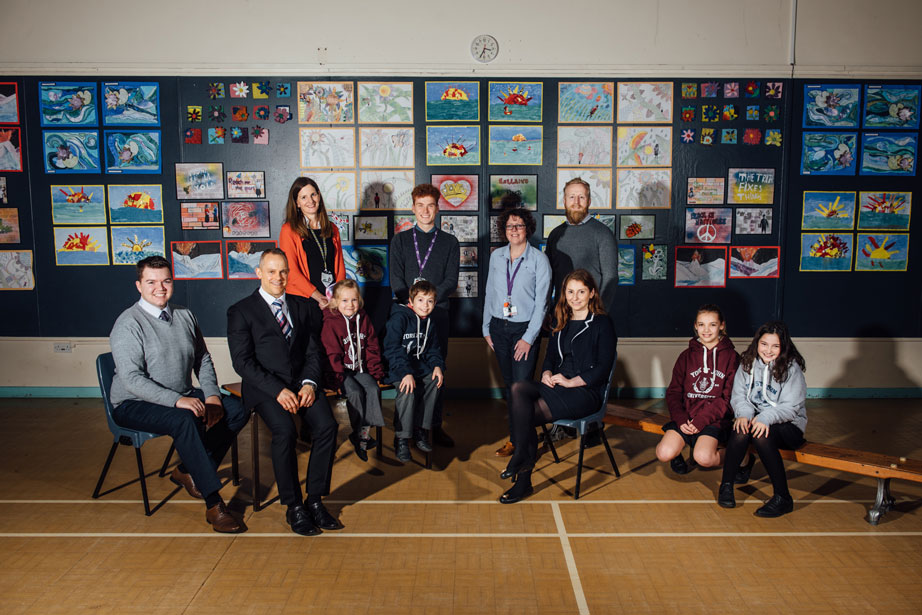 The report, which was published last week, looked at both the Primary and Secondary provision within the University's Initial Teacher Education (ITE) Partnership and follows inspections in May and October.
The report acknowledges the high level of respect for the University's partnership work across the region and praised a "relentless focus on sustaining and improving the quality of training across the partnership."
Keither Parker, Director of PGCE at York St John University, said: "This is a really great result for us and reflects the contribution our partnership makes to primary and secondary teacher supply in the region and beyond."
Inspectors highlighted how head teachers believe teachers trained through the partnership are 'classroom ready' and that trainees 'display the personal and professional attributes necessary to form effective relationships with pupils and involve themselves fully in the life of their schools.' Current student Will Bosanquet said: "As I go into my NQT year, I feel York St John University has fully supported my journey and equipped me for my teaching career."
The quality of leadership and management across the partnership was rated as 'outstanding' while the report noted that employment rates are high across all training routes because the partnership 'meets the needs of schools within the region.'
Caroline Elbra-Ramsay, Deputy Head of the School of Education, said: "We are particularly pleased that the reflective and professional nature of our trainees and Newly Qualified Teachers (NQTs) has been recognised by Ofsted. We consider ourselves to be very lucky to work with such exceptional young people who are committed to making a difference to the pupils they teach. We are also delighted that the partnership of all our alliances, schools, mentors and teachers, was identified as a significant strength; everybody involved is dedicated to supporting our student teachers and the wider profession. I would personally like to thank every person who has contributed to the successful inspection, our continued strong outcomes and the development of the partnership over time."
Rachel Williamson, Director of Initial Teacher Training (Primary) for the Ebor Academy Trust said: "I'm proud to lead on the School Direct primary programme. As a partnership, we truly believe in investing in teachers of the future with York St John University and our family of schools." This was echoed by Beth Hartwell, Director of Secondary ITT within the Ebor Trust who stated '' I am particularly pleased to be part of the partnership given that I was a PGCE York St John University student who was then fully supported to a leadership role'
The University offers a variety of routes into teaching, based on campus or in a school, including a three-year Primary undergraduate degree and one-year PGCE programme in both Primary and Secondary education. The York St John University partnership includes more than 400 schools from across the North East, Yorkshire and Humber region.
Share this