The Military Human: supporting veterans in South Yorkshire
Published: 21/04/2017
A partnership between York St John University, Sheffield Hallam University and four South Yorkshire Councils has been awarded over £180k in funding from the Ministry of Defence's Covenant Fund to support the armed forces community in the region.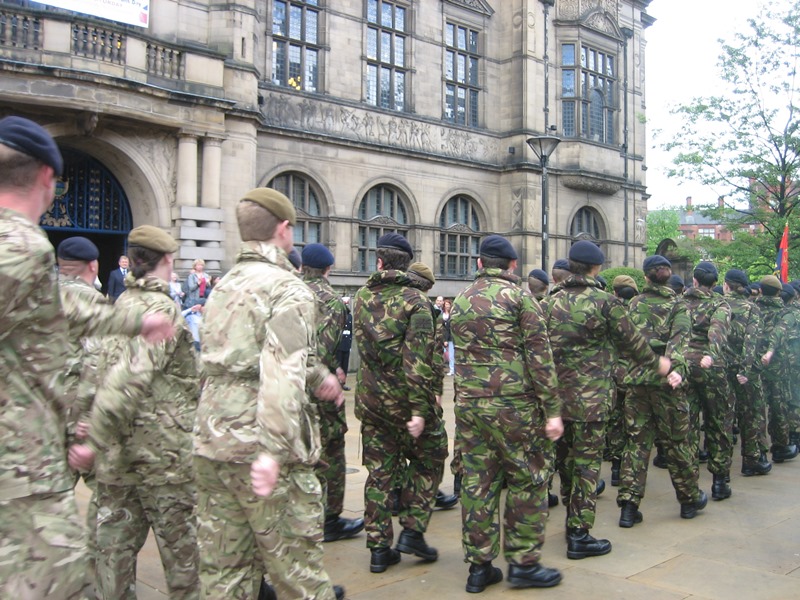 Part of the funding will go towards the delivery of specialised training for council staff to enable them to understand the challenges facing the ex-armed forces community as they transition from military to civilian life.
Nick Wood, education and development lead at York St John University will deliver continued professional development (CPD) for public service staff who come into contact with veterans and their families. A former Royal Navy engineer, Nick is passionate about sharing what he has learned from military life with others who may come into contact with members of the ex-Armed Forces community in their professional roles. He developed the Military Human CPD to equip staff to identify issues that can arise for service personnel when leaving an environment to which they have been physically and emotionally committed.
He said: "At York St John University we have successfully trained over 1000 staff to better understand military culture, values and ethos. The Armed Forces Covenant funding will enable us to extend this training in order to support the ex-Armed Forces community in South Yorkshire".
The Armed Forces Covenant is a promise from the nation that those who serve or have served in in the armed forces, and their families, are treated fairly.
York St John University has signed up to the Covenant and Sheffield City Council alongside Rotherham, Doncaster, and Barnsley borough councils have all signed the pledge in order to encourage the integration of service life and civilian life.
Professor Karen Stanton, Vice Chancellor of York St John University said:
"I am delighted that York St John University's Military Human CPD will be an integral part of this important regional partnership to strengthen delivery of the Armed Forces Covenant".
The project, which will see grant money spent on research and training at both universities, will be officially launched to coincide with national Armed Forces Day in June.
Share this