Converge opens doors to creativity
Published: 24/01/2018
York author Laurie Farnell has published a book of aphorisms, epigrams and thoughts gathered over the last 20 years.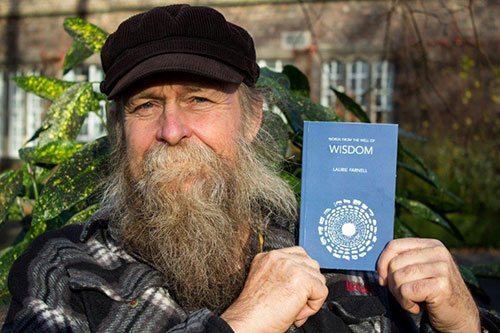 Laurie draws upon his experiences to create a philosophy born out of hardship and isolation. He said: "Writing was a way of being able to cope with ill health. In Words from the Well of Wisdom my insights are offered in the hope that they will help others."
Words from the Well of Wisdom is the first book published by Converge, a partnership between York St John University and mental health service providers in the region. Converge offers high quality educational opportunities to those who have experienced mental health issues. These include courses in sports/exercise, business start-up, psychology, music, theatre, dance, fine art, creative writing and life coaching. The service also runs a choir and a theatre company, Out of Character. The programme was developed by Dr Nick Rowe who was appointed MBE for services to mental health service users in Yorkshire and the North East in this year's New Year Honours list.
Laurie began as a student at Converge where, he said, 'a door to creativity opened'. He took a creative writing course at Converge, which spurred him on to assemble the aphorisms he had been writing for longer than he can remember. In this time, Laurie also became a mentor at Converge, began to teach art, and perform with Communitas Choir and Out of Character Theatre Company.
Share this