Shaping the future of cyber security
Published: 23/03/2018
David Rogers, Visiting Professor in Cyber Security and Digital Forensics at York St John University, has contributed to a major new government report: 'Secure By Design', which was launched this month by Margot James MP.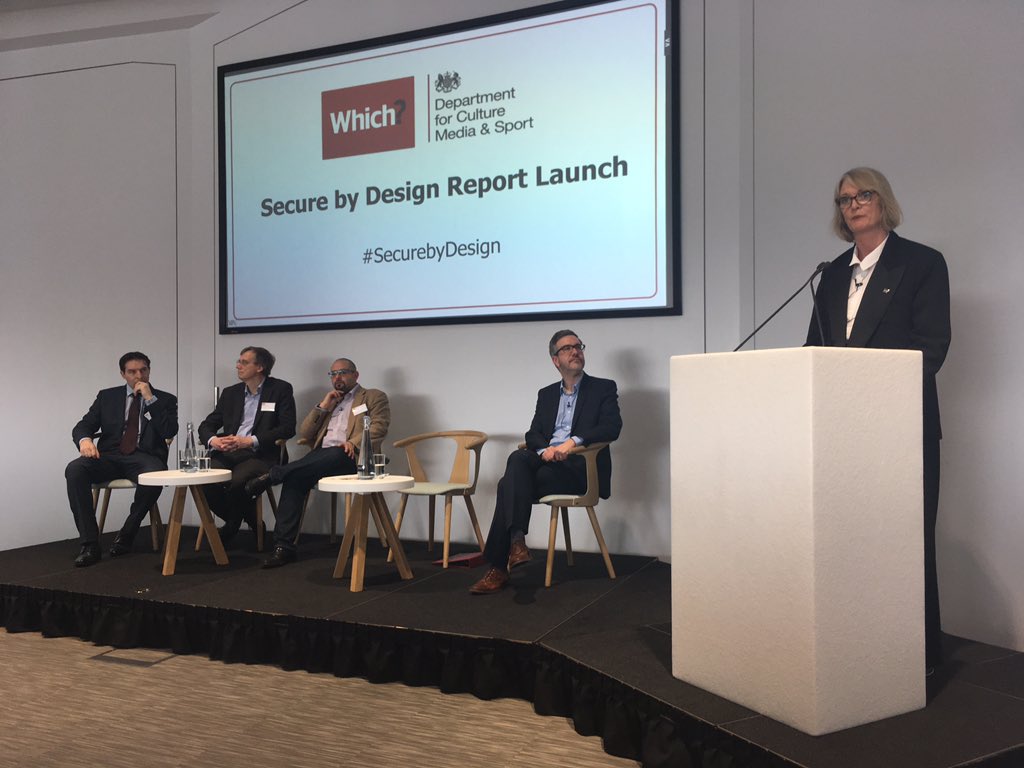 The report, 12 months in the making, was commissioned by the Department for Digital Culture, Media & Sport and outlines ways to help support the UK's ambition to be world leaders in digital industry and cyber security.
Specifically, it highlights the growing need to protect consumer online security and privacy – notably in 'Internet of Things' devices (household gadgets which depend on an internet connection to function). Ownership of these devices in the UK is expected to rise from 10 to 15 per household by 2020, yet with the increase in internet-connected appliances comes an increased risk of households being open to cyber-attacks – unless more is done to make them secure.
Having analysed previous domestic and public sector attacks in the UK, the report recommends that the government needs to implement a new Code of Practice; protecting their citizens from attack by helping industries make their devices secure at manufacture stage. It is intended that it should no longer be assumed that the average consumer has sufficient knowledge to be able to protect their myriad of household devices at computer/router level. It also recommends that products that require an internet connection should be better labelled as such, helping consumers make more informed choices.
Director of Computer Science at York St John University, Dr Justin McKeown said: "David Rogers' contribution to the Computer Sciences over the years at York St John University has been exemplary. His work as one of the country's leading authorities on cyber security, together with his capacity of Visiting Professor has helped to cement York St John University's place as a major player in the teaching of Computer Sciences. Following the publication of this high-profile report, we are now even more delighted by his association with our 3rd Year Cyber Security students."
Find out more by downloading the report.
Share this