Elephant in the Room sessions are sector-leading
Published: 12/04/2017
A new Higher Education Funding Council for England (HEFCE) report on equality features a best practice initiative from York St John University.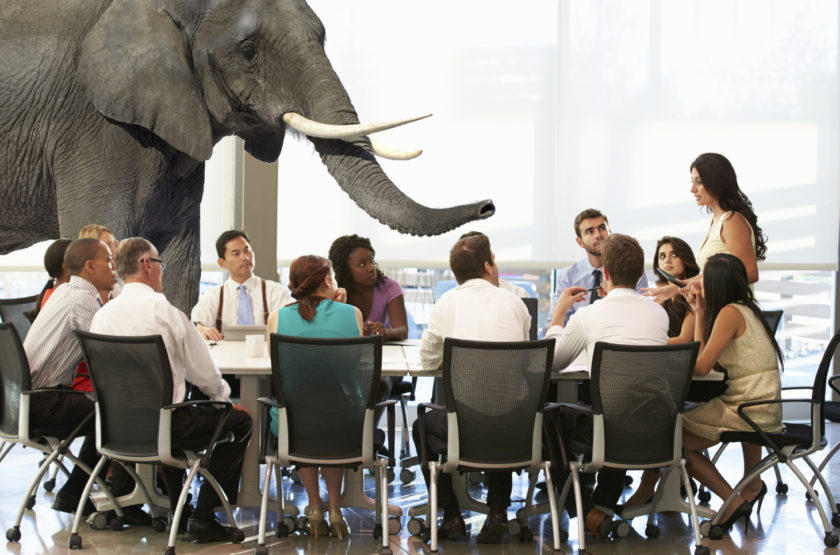 The York St John University Equality Elephant in the Room sessions are conversations that provide an opportunity for staff to talk freely in order to increase their understanding of equality, diversity and inclusion. The series has been selected to feature in the HEFCE report 'Sector Leading and Innovative Practice in Advancing Equality and Diversity' as an example of practice that has a positive and sustainable impact on equality and diversity that could be adopted by other institutions.
York St John University has a proven track record in providing an inclusive environment for students and staff and has been a Stonewall Top 100 Employer for the past three years. Equality Elephant in the Room was launched by the University's Equality Champions network in response to feedback from staff who wanted opportunities to develop their knowledge and skills around equality and diversity, and a desire to engage colleagues with these topics beyond formal staff development.
Topics discussed include Trans and non-binary identities, Fostering Inclusive Language and Behaviour in the Classroom and Diverse Faiths. The Imam of York Mosque and the York LGBT History Month charity have been among external partners contributing to sessions.
As well as increased understanding, the sessions have had a wider impact on resources used in learning and teaching, information shared within teams and the development of women's health and men's health groups.
This year's theme is 'Inclusive learning, teaching and assessment' and all York St John University staff are welcome to join the Equality Elephant in The Room series at any time – please have a look at the Equality Elephant in The Room webpage for details of the next session.
Read the 'Sector-leading and Innovative Practice in Advancing Equality and Diversity Report' on the HEFCE website.
Share this