Modern Slavery Rose planting at York St John
Published: 21/03/2017
York St John University is joining organisations across the UK to highlight the fight against modern slavery by planting a specially cultivated rose on campus.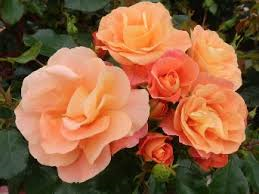 Modern slavery – involving human trafficking for sexual or labour exploitation, cannabis farming, child labour exploitation, forced begging and organ trafficking, and domestic servitude, is thought to involve upwards of 13,000 people at any one time in the UK and numbers are increasing.
March 26 marks the second anniversary of the Modern Slavery Act, introduced by Parliament in 2015 and the first national legislation since Wilberforce campaigned for the Abolition of the Slave Trade Act in the nineteenth century.
To commemorate the anniversary, Vice Chancellor Professor Karen Stanton will plant the Modern Slavery Rose, a beautiful floribunda peach-coloured tea rose, on the university's award-winning 'Yorkshire in Bloom' grounds.
The Modern Slavery Rose was originally developed for the Gold-winning Modern Slavery Garden at the 2016 RHS Chelsea Flower Show by Dickson Nurseries with technical advice from Gary Craig, Professor Emeritus of Social Justice at the Wilberforce Institute for the study of Slavery and Emancipation.
Professor Craig, who will speak at the rose planting ceremony to draw attention to the plight of the thousands of people still in forms of slavery, said:
"Planting a rose, an everyday event for gardeners, is one simple way to communicate the existence of modern slavery to a very wide public in the UK and shows that there are many different ways in which members of the public can campaign against this heinous crime."
The rose planting campaign is being led by Professor Craig together with the Anti-Trafficking Student Group of the University of York Students Union.
To support York St John University's committment to the principles and practice of social justice, all staff and students are welcome to attend the ceremony at 2.45pm on Thursday 23 March, in the Armillary Garden (opposite the dining room).
Share this