York St John attracts Indian academic ambition
Published: 6/02/2017
York St John University welcomed a delegation of prestigious Indian education providers to the city this week to develop a new international partnership in higher education.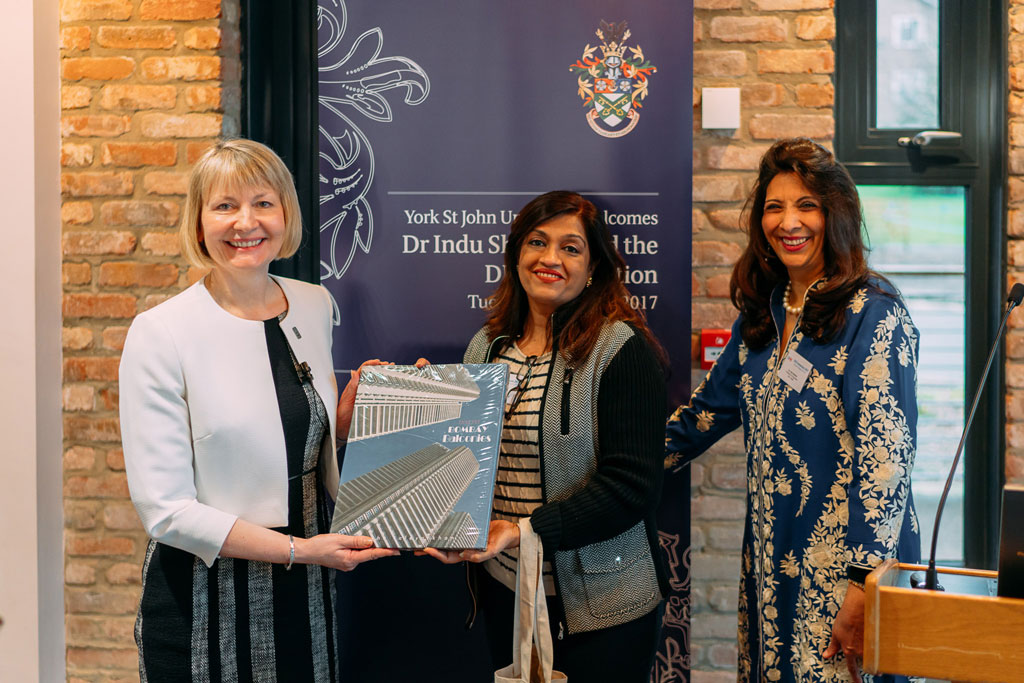 The delegation was led by Dr Indu Shahani, representing a group of Design, Innovation and Creativity-led Entrepreneurship (DICE) educators from across India. The group visited a number of higher education institutions in the UK, including York St John University, Kings College London and the Universities of Oxford and Warwick to gain a greater understanding of the world-class design courses on offer.
As part of the newly formed partnership, Professor Karen Stanton announced a range of postgraduate and undergraduate scholarships to strengthen the University's links with India.
"We are proud to be building relationships with our international partners and I am particularly delighted to welcome the DICE delegation to York St John. We will be offering a number of significant scholarships which represent an on-going commitment to enhancing opportunities for students and I look forward to an exciting new stage of collaboration for our institutions and our learners"
India's demographic trend means it will soon overtake China as the world's largest population and, according to a report from the British Council, the demand for higher education will rise significantly in the next ten years. As much of India's fast paced economy is increasingly driven by entrepreneurship, the need for innovation and creativity stemming from a design education has become a particular priority for Indian industry.
With an international reputation for excellence in design, the UK is now a top destination for Indian design students to study abroad and India is an increasingly important education partner for UK universities. At York St John University, courses ranging from graphic design to product design were showcased to the delegation on a tour of the city-centre campus, from where students have gone on to win accolades for their award-winning design.
The Indian delegation's visit concluded with a guided tour of York Minster, the magnificent setting for the graduation ceremonies for all York St John students and a jewel in the crown for so many visitors to the city.
Share this