York St John Graduate Receives a Fulbright Award to carry out research in the United States
Published: 20/06/2017
Joey Isaac Jenkins, a York St John University Graduate in Literature has received a prestigious Fulbright Award to enable him to carry out archival research at Duke University.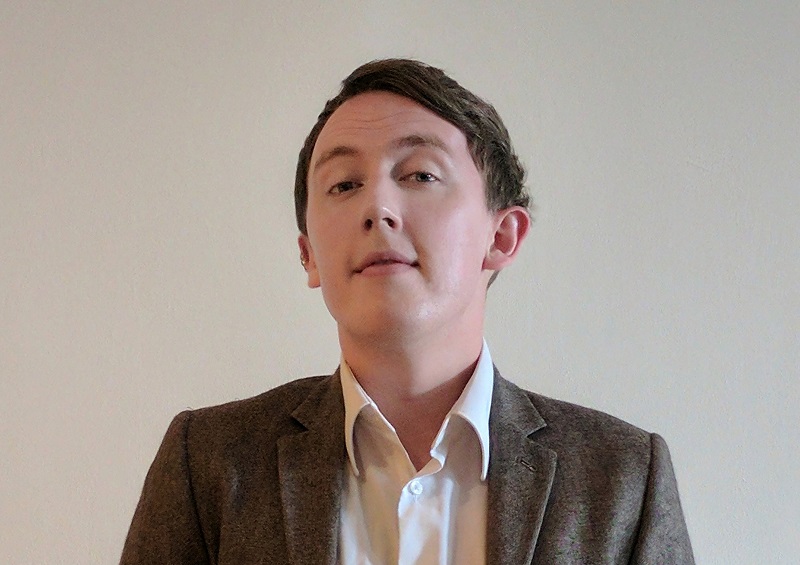 As an award recipient, Joey Isaac Jenkins has been selected to undertake archival research at Duke University, focusing on the fiction of Mississippi-born writer Carl V. Corley. His research endeavors to highlight the ways in which rural American spaces facilitate and foster diversity, and to encourage new approaches to the study of rurality in late twentieth-century American fiction.
During his study at York St John University Joey excelled and was presented with the Vice Chancellor's Faculty of Arts Medal by the Archbishop of York for his academic excellence. The York St John literature alumnus said: "My passionate interest in the study of twentieth century American literature began at York St John University, where I was encouraged endlessly to pursue my studies with relish and with rigour. It is thanks to the guidance and support of those who taught me at the University that I have been able to reach out for opportunities such as the Fulbright Scholarship, and I am incredibly grateful for their continuing friendship."
The US-UK Fulbright Commission was founded by diplomatic treaty in 1948, to foster intercultural understanding between the United States of America and the United Kingdom of Great Britain and Northern Ireland through educational exchange.
Commenting on receiving the award, Joey said: 'I am incredibly proud to have been given the opportunity to undertake this research at Duke University, which would be impossible without the support of the Fulbright Commission. At a time when divisions between the rural and urban in the United States are once again at the cultural and political fore, I hope that this work will point toward the great diversity to be found in rural America and its literature. My award represents a unique chance to immerse myself in the US cultures and landscapes with which my research is engaged, and to bring back these experiences to the UK where they will doubtless enrich a vibrant community of scholars working on the study of American Literature. It will be quite a thing, having devoted myself so readily and for so long to the study of the United States, to finally find myself arriving there.'
Joey and the other 44 British grantees of the 2017-18 Fulbright cohort will celebrate their success at a reception hosted by the Foreign & Commonwealth Office on Thursday 6 July.
Share this