York St John University leaps up student experience rankings
Published: 23/03/2017
York St John University has achieved a strong performance in the Times Higher Education Student Experience Survey.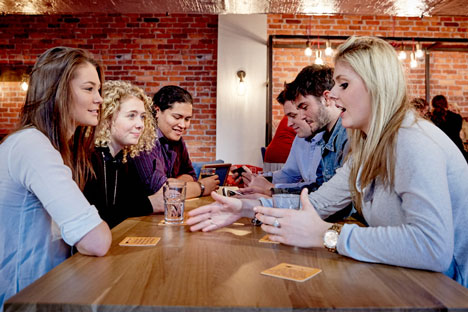 With an overall ranking of 31 out of 122 institutions, the University has gained a significant rise in its position in the national survey, which collates the views of over 15,000 undergraduate students nationally, who score their university across 21 measures. This year's results use survey data collected between October 2015 and June 2016.
York St John was ranked in the top 15 universities by students for academic experience and student welfare.
Vice Chancellor Professor Karen Stanton was delighted with the results, saying:
"We are dedicated to providing an inspirational and enriching experience for all our students at York St John. These results show that students particularly value the academic experience, library environment and community atmosphere on campus and I'm proud that our excellence in teaching and continued investment in facilities is reflected in our high ranking in this survey."
Share this