Student Film Success at the RTS Awards 2018
Published: 29/03/2018
Two York St John University student productions have won top prizes at the Royal Television Society Yorkshire Student Awards 2018.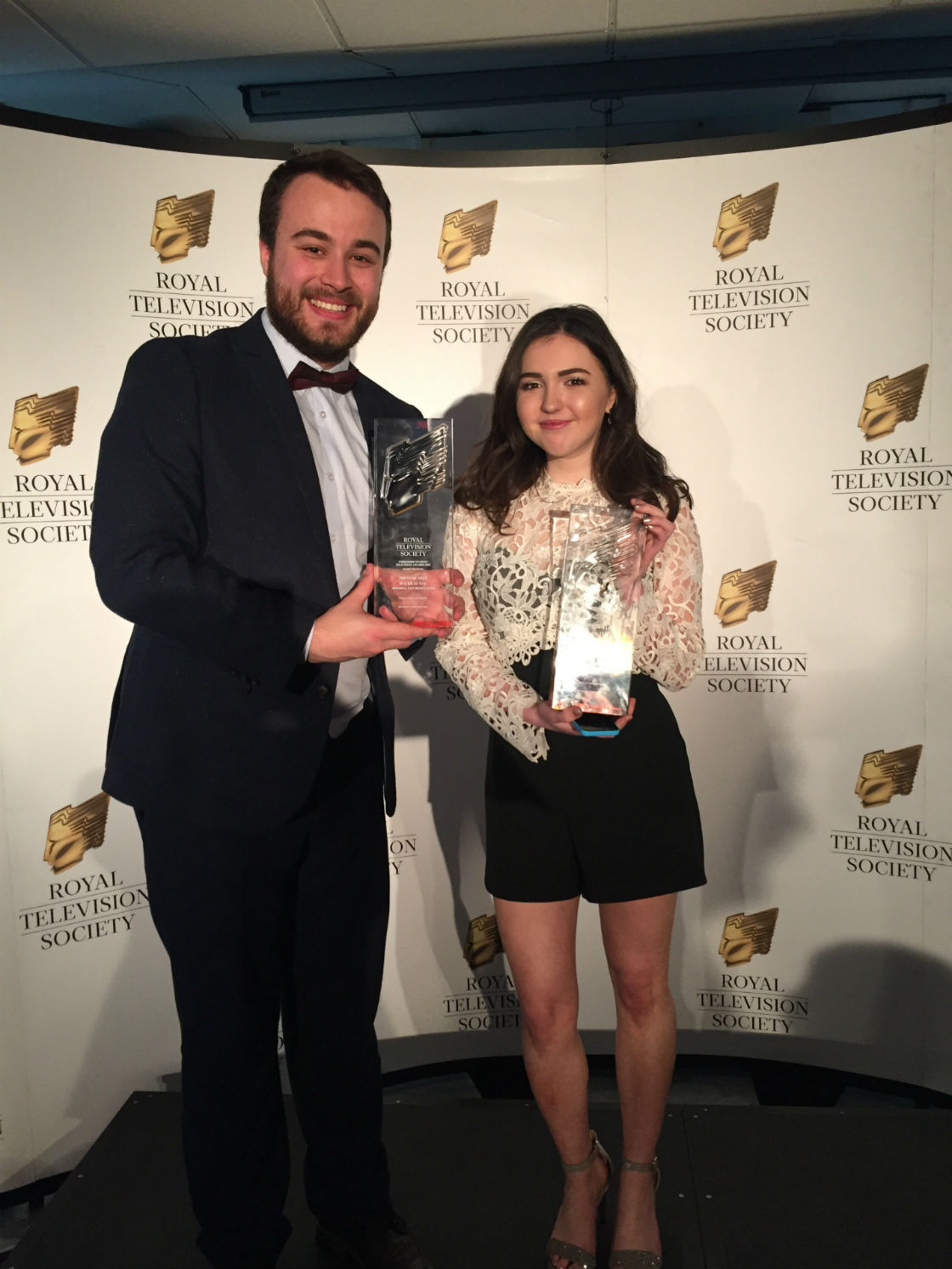 The Same Deep Water as You, a film made by Abnormal Exit Productions in their final year, won Best Short Feature against tough competition. The film tackles issues surrounding gender bias and particularly taboo ideas around menstruation. Judges described it as, 'thought-provoking, challenging and poignant whilst also being technically strong'.
Made of Glass, another film by Abnormal Exit Productions, won a Craft award for camerawork by Jack Goodchild.
Producer of both films, Liam Taylor-Rutterford, described his joy in winning the awards 'To be the producer of two incredible, empowering, female-driven stories, brings me so much joy. From the initial concept, to the finished films, they are a testimony to the power of women, their creativity and their courage.'
He went on to express his thanks, 'I want to say a special thank you to York St John University and the Media Production department for seeing the value in taking risks and exploring themes that are out of the mainstream. I hope to see more films from students in the near future, taking risks and break the norms of filmmaking.'
Jenny Kean, subject director for media production, expressed her pride in the students' work, 'These films are testament to our students' talent, and their tutors' ability to nurture that creativity. We're all really proud.'
The RTS Student Television Awards recognise the best audiovisual work created by students at undergraduate and postgraduate level. York St John are delighted to celebrate the achievement of this year's award winners.
Share this